Poker professional James Chen may not be a familiar face to many who do not play poker in Macau on a regular basis, but he has been making waves recently on the tournament poker scene. Oh, and he's also the mastermind behind popular poker results tracking app RunGood.
Chen started Day 2 of PokerStars Championship Macau Super High Roller as the fifth largest stack, which is no mean feat when you consider the caliber of the field. However, with over $1.2 million in live career tournament earnings, this is not Chen's first rodeo.
The Taiwanese player has already enjoyed a great deal of success in Macau, specifically in high roller events, taking down the September 2015 MPC23 HK$80,000 High Roller for a cool US$219,850 – his third ever live tournament cash according to Hendon Mob.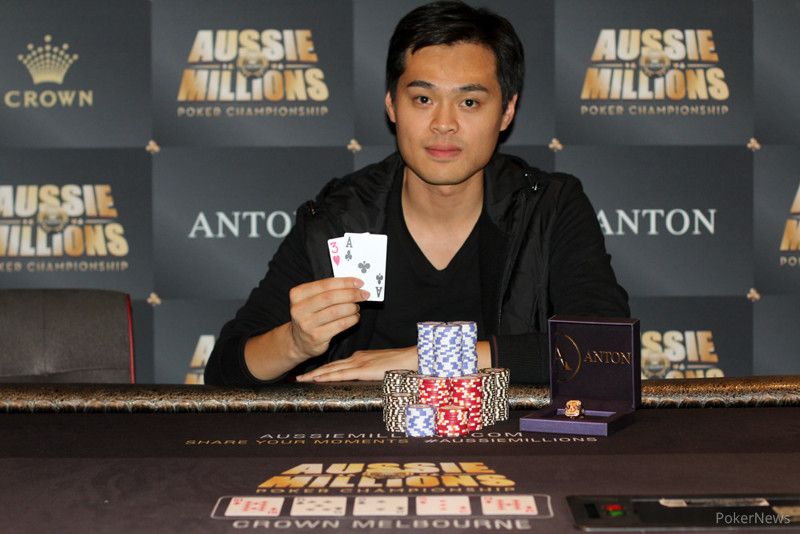 Twelve months later, after cashing at the 2015 Asia Championship of Poker, the 2016 APPT 10 and three World Series of Poker side events Chen did it again and took down the MPC25 HK$80,000 High Roller for US$293,044. He followed this up by winning two events at the 2017 Aussie Millions, taking down the AU$2,250+250 H.O.R.S.E Event for US$29,322 before going on to win the AU$25,000 Challenge for US$652,909.
This puts Chen second on Taiwan's All Time Money List – just less than US$50,000 behind current number one spot Kitty Kuo. Not a bad achievement at all for a man who prefers cash games to tournament poker.
"I've always been mainly a cash game player," states Chen on his professional Facebook page.
"Most tournament pros play more live events in a season than I have currently played lifetime. In the events I have played, I often tried to run up a stack or bust on day 1, and twice I quit with an average stack for a cash game seat."
Chen is a prolific cash game player and is a regular at the biggest cash games on offer at Wynn Macau, which can be as large as HK$1,000/$2,000 (~US$130/$260) or even higher.
"Most of the time I just play the biggest game they [Wynn] have. Lately, it's been HK$1k/$2k. The game's been alright but there's also a lot of good professionals that play the game regularly so a lot of times we are just battling it out against each other."
The HK$400,000 Super High Roller is the biggest – when it comes to the buy-in – tournament Chen has entered, but he is not phased at all about the magnitude of the money he is playing for.
"That's one of my strengths; I don't really get affected by the stakes, whether they're too big or too small. So if I'm playing big I'll still be playing my game, if I'm playing small I know some players will just start to mess around but I still play my game and just think in big blinds."
Eloquently spoken and clean cut, Chen comes across as an extremely focused individual, even more so at the poker tables.
"It's not that I don't enjoy tournaments, but stacks are deeper in cash games, allowing more room for play, and the decisions are usually more intricate and interesting to me. Cash games are also more consistently profitable, and at sufficiently high stakes, a player can win the equivalent of a final table payout in one session."
"Tournaments are still fun to compete in, however, and they're much easier than cash games for family and friends to follow. These days, I try to play a mix of both."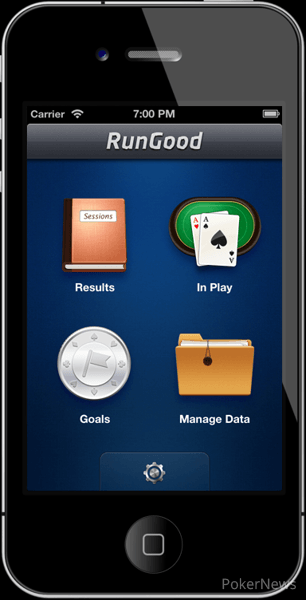 So where did he find the time to design his own poker tracking app? Well, if you come from a programming background this is probably pretty easy. Most people can come up with 'great' ideas for an app, but turning an idea into a practical application is not quite as simple as it sounds, especially if there are already other apps on the market that already fill the niche you may have in mind.
But what if you don't think they're good enough? Well, you can just design your own and do it better. How's your computer coding? For most people the answer will be 'not very good' and that will be the end of the matter. However, it would seem that Chen is not most people.
"I actually learned programming from scratch – I was looking for a tracker to use and I wasn't satisfied with anything available online so I was like, 'ok, I'm going to make one myself'."
"I bought two programming books, started studying and then started coding after two months. The whole thing, studying and coding took one year, but along the way, there was a lot of other stuff I learned as I went along. There were some redesigns. I'm sure someone with a programming background probably would have been able to do it faster but I was starting from scratch."
With drive, determination and focus like that it's no wonder Chen is a natural when it comes to high stakes poker. Has he got what it takes to go the distance in the PokerStars Championship Macau Super Higher Roller? Only time will tell, but we definitely fancy his chances.