Panama City, playing host to PokerStars Championship Bahamas, serves as a destination spot for many players. If they bust out of a tournament or two a bit earlier than they expect, they can experience one of Central America's most vibrant locales by checking out the nightlife or spending time in nature in a jungle or on a beach.
For 27 year-old Michael Lech, those experiences would be just another day in his nomadic life as he continues a months-long journey exploring South and Central America.
Since 2014, Lech has been essentially homeless, backpacking his way through numerous countries as he racks up life experiences that others take decades to gain. Lech has financed it all through his poker winnings, living out his dream of seeing the world, meeting new people and trying new things.
As "One Poor Bum" online, Lech racked up a few hundred thousand dollars in winnings, starting as an underage grinder when he was 18. After Black Friday in 2011, Lech migrated to offshore sites and continued to have success — PocketFives counts over $550,000 in winnings for Lech on U.S.-facing sites in that time frame.
Lech credits his continued run to treating his bankroll with kid gloves and always playing the long game, avoiding taking big shots and consequently increasing his risk of ruin.
"I've never had a losing year," he said. "I was always content just playing small ball. I've always been on my own, 100 percent."
Live poker was a bit of a different story in terms of winnings. Obviously, the small-stakes tournaments Lech beat online don't really exist live — the smallest buy-ins worth playing tend to cost at least $300. Add in expenses for travel, food and accommodation, and playing a ton of live events just didn't make fiscal sense to Lech. The same discipline that kept Lech winning online prevented him from booking even a five-figure cash live.
He also never really had the desire to turn into a live grinder, preferring the freedom that online poker offered.
"I never put in too much volume, really," Lech said. "I really tried to balance my life."
In 2014, Lech's life took a drastic turn. In a rare live appearance, Lech took sixth place at Mid-States Poker Black Hawk in Colorado for $22,310. He also found himself newly single after a long-term relationship.
Armed with a career-best live score to augment the money he already had saved up, and with nothing tying him down to the States, the Arkansas native decided the time was ripe for change. He left most of his material possessions behind and booked a one-way ticket to a small town in Bolivia, beginning a journey that continues to this day.
Poker stops tend to be few and far between. Lech typically makes an effort to play live only when he wins satellite packages online. The rest of the time, he's busy checking off bucket list items and generally living life to the fullest as he sees it.
Lech rattles off the countries he's been to as casually as most poker players rattle off the beats they've taken in the past few hours — Chile, Peru, Ecuador, Brazil, Argentina, the Dominican Republic and Panama, where he's back today and playing the $1,100 PokerStars National Championship.
"Basically, wherever friends invite me to live," Lech said when asked what determines the next stop on his wanderings. "As I live in one place, I start to accumulate friends. The power of social media gives me the freedom to hit them up a year later. Month-to-month, I'm spending less money than I would even in Arkansas."
Highlights of his journeys include seeing the famed Peruvian ruins Machu Picchu, hiking up a couple of volcanoes in Ecuador, attending a Brazilian carnival and island hopping on a five-day boat trip after traveling to St. Maarten. He was there for a World Series of Poker Circuit event where he also happened to bag a ring and $6,400 in the six-max event.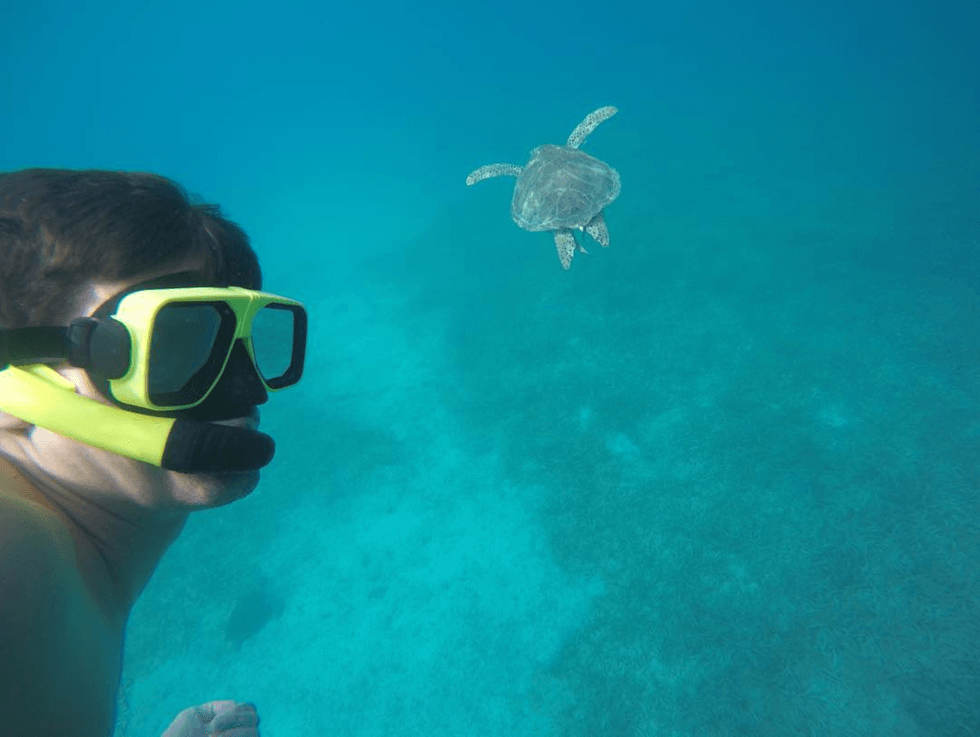 Lech has picked up some skills along the way, too. He speaks decent Spanish now and can communicate some in Portuguese. He can also dance a little after a stop in Brazil.
"I was visiting a friend I met in Vegas who was a dance teacher," Lech said. "So, I took dancing classes and went dancing in Samba school and underground clubs in Sao Paulo."
Another time, Lech got a first-hand look at one of South America's most profitable — and notorious — exports.
"One time in Bolivia I went to my friend's coca plantation," Lech said. "They have 1,000 hectares of coca leaf. It's interesting to see that life and how they run it."
All of that adventuring leaves very little time for poker, and Lech wouldn't have it any other way. He finally broke through for a monster score at the 2016 WSOP, coming second in $888 Crazy Eights for $401,888. The elusive big score barely moved the needle for Lech's everyday life.
"I think I'm the exact same," he said. "I've invested quite a bit of it and skipped a lot of poker stops to not just blow it all."
What he most remembers is the friends he has made across South and Central America tuning in to the live stream to sweat him. He received videos of people drinking and yelling as they sweated him, giving him the same treatment as they would their beloved national teams in the soccer-crazy countries.
Lech has taken some of the winnings and invested in a budding business in South America that he calls a potential dream job catering to fellow barebones travelers. So, despite the big score, he plans to be careful as ever with his bankroll here in Panama. He's eyeing the $5,000 Championship but sees the hefty entry fee as "two months of traveling, all expenses paid."
That's not something he's eager to part with, so he plans to approach the event just as he would have when he had nary a $20K live score to his name.
"I'm gonna try to satellite into it," he said. "We'll see how I do."