$50,000 Super High Roller
Day 2 Completed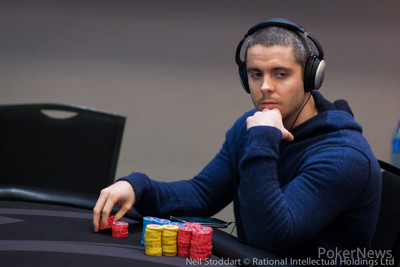 After running white-hot in the high roller events at PokerStars Championship Bahamas, Bryn Kenney got hit with the flip side of the variance coin at PokerStars Championship Panama $50,000 Super High Roller.
After an extended stalemate on the money bubble with seven players left in the event, Kenney was eliminated when he jammed his remaining 325,000 in the small blind at Level 15 (12,000/24,000/4,000), and Daniel Dvoress woke up with ace-nine of diamonds. Kenney found his own diamonds were no good, but he had live cards to pair with a king and an eight. Neither player found an ounce of improvement when the community cards hit the felt, and Kenney patted the table while the other players reached for their bags.
Still, not many will likely weep for Kenney since he comes off those January scores totaling over $1.7 million in The Bahamas.
The heaviest bag by far for Monday's Day 3 belongs to American nosebleed cash legend Ben Tollerene. Tollerene has made his presence felt more often in the high roller circuit the past couple of years as some of the highest-stakes online action has dried up, and he's seeking his second win in the past four months in a $50K event after winning one in Florida last November.
Tollerene finished with more than 100 big blinds as he bagged 2,914,000 with blinds still holding for about 15 more minutes at 12,000/24,000/4,000. Trailing him will be Orpen Kisacikoglu (1,689,000), Steve O'Dwyer (1,359,000), Dvoress (1,308,000), Justin Bonomo (756,000) and Timothy Adams (225,000).
Dario Sammartino, Daniel Colman and Paul Newey were the other players making the final 10 but falling short of the money. Colman missed out on a chance to narrow the gap in what's becoming a very interesting race for the all-time record in tournament cashes when he ran deuces into Dvoress' nines for a little under 20 big blinds after jamming on the button.
A few last-minute entries — registration closed at the start of Day 2 play — pushed the total for the event to 33, of which six were reentries. The final prize pool for the event came to $1,584,495, with $538,715 earmarked for the winner. Here's how the remaining field will sit when they play out the event starting at noon local time on Monday, with the 30-second clock still active on all decisions:
| Seat | Player | Home Country | Stack |
| --- | --- | --- | --- |
| 1 | Daniel Dvoress | Canada | 1,308,000 |
| 2 | Timothy Adams | Canada | 225,000 |
| 3 | Ben Tollerene | USA | 2,914,000 |
| 4 | Orpen Kiscikoglu | Turkey | 1,689,000 |
| 5 | Justin Bonomo | USA | 756,000 |
| 6 | Steve O'Dwyer | Ireland | 1,359,000 |
For live updates of the event when it resumes, head on over to the PokerStars blog.
Sarah gets a taste of some of the exciting things Panama has to offer. Never afraid of adventure she swims with native crocodiles and feeds wild monkeys.
Poker players already traveled all over the world to play, but with the globalization of PokerStars poker tours under the PokerStars Championship and Festival brands, it now really is like a "traveling circus." One of the cast members of the circus is Bryn Kenney who's on the road just about all the time.
The inaugural PokerStars Championship Bahamas at the start of the year was a fantastic success for the New Yorker. Cashing in six different tournaments, all final tables, he walked away with $1,769,851 after a little over a week of work. Coming from such a successful trip, it came as no surprise that Kenney showed up here at PokerStars Championship Panama for the second ever PokerStars Championship event. He did, however, arrive a bit late for the Super High Roller.
"It really all depends on timing," Kenny said when asked if signing up for an event late is a strategy for him. "I was on a family vacation before and I didn't land till 1 p.m.," Kenney explained. "I'm never going to immediately play a tournament when I land. I relax for a few of hours and then go in."
Like Jason Koon told us yesterday, Kenney only plays when he feels at his best. Signing up for tournaments solely to grind out an hourly isn't his life anymore; he plays when he wants to.
"For me, it's all about the question if I feel like playing or not," Kenney said. "Because when I don't feel like playing, I'd come in and just play poorly."
Steve O'Dwyer told PokerNews yesterday that he isn't the biggest fan of players scoping out the field first before entering.
While Kenney didn't say he would shame people doing so like O'Dwyer suggested, he doesn't do it himself either:
"Unless a tournament has like five players, I don't check who's playing before I jump in. As long as there are two tables, I'll always play."
As the last level of the day had already gotten underway on Day 1, Kenney lost his last chips to Justin Bonomo. The latter shoved with seven-five and flopped trips after Kenney had called with king-queen. With just 45 minutes left for the day, Kenney didn't reenter straight away. Instead, he registered for a new stack at the start of Day 2.
"It's a small field for one of these tournaments, so I don't just want to be in for three bullets," Kenney said when asked why he didn't buy back in right away. "Unless there are some good players for this tournament still in, I don't want to be in for three. So I just went and rested and came back today."
The 'good players for this tournament' Kenney is hinting at, are recreational players. The "Panamaniacs," as Mike Watson would call them, were nowhere to be seen. For Kenney, though, that didn't seem to matter all that much.
"Yeah, it's all professional players here in this tournament but — that's whatever — sometimes that happens," said Kenney, who seemed relaxed as always. "The city is nice, I like the tournament and it's all cool."
A busy schedule awaits Kenney in the coming months. While the WSOP is already getting close, he'll see a slate of different countries and at least two different continents before he goes hunting for his second bracelet in Vegas.
"I'm gonna play almost all the big live events for sure."
PokerStars Championship Sochi isn't on his schedule because he'll be playing the $300,000 Super High Roller Bowl at the time, but the PokerStars Championship presented by Monte-Carlo Casino® is one he'll for sure play. He's still undecided about the PokerStars Championship Macau as he might play the big event in Florida, but one thing he is sure about:
"I'll always be playing, I'll always be busy."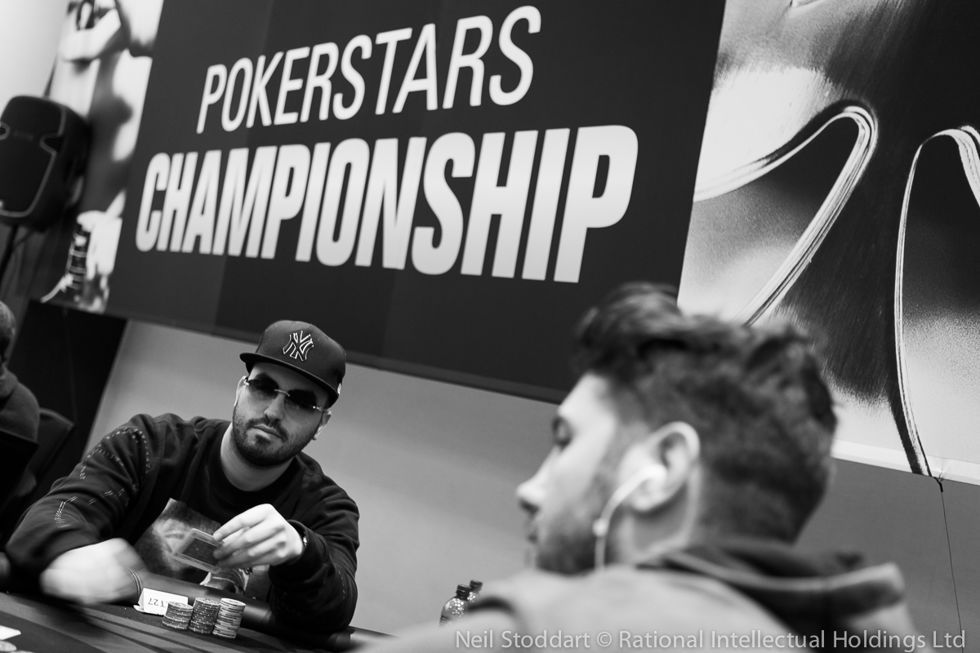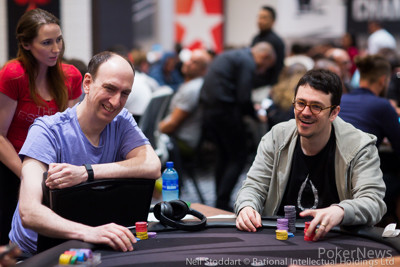 If Erik Seidel makes up ground on PokerStars Team Pro Daniel Negreanu on the all-time tournament winnings list while here at PokerStars Championship Panama, it won't come from the $50,000 Super High Roller.
Early on Day 2, Seidel busted out of the event for the second time when he got the last of his chips in with deuces. Steve O'Dwyer the steamroller picked up sevens and held up when both players hit sets.
Nonetheless, the chase remains. As things stand at the time of writing, Negreanu holds a bit over a $1.3 million lead on Seidel for the top spot on the list — $32,887,949 to $31,513,654. Given that Seidel recently tweeted a couple of times in reference to the race, one might think it's on his mind, something he's actively pursuing.
Seidel, though, said that's not the case at all when PokerNews caught up with him after he bagged a stack to end Day 1 of the Super High Roller. While he allowed that it's "a fun goal" to have, he wouldn't give the idea any more weight than that.
"I'm not gonna change my schedule," he said. "I'm kind of set in what I want to play. I'm not going around playing everything."
However, Seidel didn't totally poo-poo the idea of the race. He fully understands its relevance, acknowledging that it's a great way for poker fans to keep track of things and stay engaged in the ever-moving tournament poker scene.
While many have their eyes fixated on Seidel and Negreanu in those top two spots, the New Yorker was quick to point out that it's far from a two-horse race. The two Poker Hall of Famers have put some distance between themselves and the rest of the field, but Daniel Colman lurks less than $4 million back of Seidel at $27,963,503. Given Colman's propensity for posting massive scores — he has five cashes over $1 million and another just under that mark — it's not implausible that he could be the live tournament cashes king in the near future.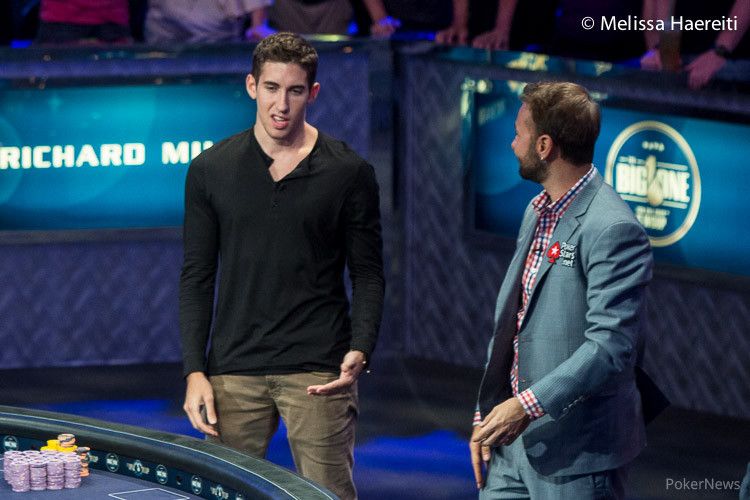 In fact, Colman recently one-upped Seidel when the two reached heads-up play in the Triton Super High Roller Series HK$250,000 Six-Max in Manila. Colman took down the event for approximately $470,000 while Seidel settled for about $300,000.
"I think it's great for poker," Seidel said of the subplot of the three tournament titans trying to best each other. "You've got three people who have had a good amount of success in tournaments. It makes [the tournaments] a little more interesting, I think."
At the end of the day, though, the famously soft-spoken Seidel has a characteristically self-reflective outlook on where his accomplishments place him in poker history. He may have once jangled his eight bracelets to puff out his chest in an amusing TV spot, but comparing himself to others isn't his style.
"I don't rank myself compared to other people because I just think there's no way to possibly do it," he said. "I'm happy with the way my career's gone, but I don't really look at it versus other people necessarily."
There are myriad reasons why comparisons between players can be difficult, if not impossible. For example, only cashes are tracked on HendonMob, without regard to entry fees. For another, the landscape of tournament poker has changed drastically with the advent of high roller events.
Then, there's the fact that inflation means a cash in 2017 for a given amount has less relative value than a cash in 1970 for the same amount. For example, Seidel's famous first cash, when he came runner-up to Johnny Chan in the 1988 World Series of Poker Main Event, earned him $280,000. In today's dollars, that would be worth about $575,000.
Seidel allowed that he has never considered that angle on things but pointed out that his longevity gives him a pure volume edge over younger players like Colman.
The one adjustment Seidel would like to see on the list?
"What I'd like to do is just take out the top win," he said. "I think that skews things a lot."
Certainly, it would reward longevity and consistency, two of Seidel's hallmarks. His biggest cash, about $2.5 million at Aussie Millions, is little more than a chunk in his storied career, whereas players who binked monster eight-figure scores like Colman and Antonio Esfandiari would lose massive amounts from their totals.
Seidel could see a day in the future where he dials back his volume and loses some of his ability to keep stacking up the cashes that keep him near the top of the list. But, for now, the plan is to keep doing what he's doing.
"I'm enjoying it a lot now, as much as I ever have," he said. "I like the challenge of it. I find it endlessly interesting. I certainly feel like the last few years, I've held my own."
"Who knows why that is, but that's encouraging," he said with a smile.
Photos courtesy of Neil Stoddart and PokerStars.
Anton Astapau (Belarus), Mustapha Kanit (Italy) and Bryn Kenney (United States) have entered the event, bringing the total of entries to 33 (27 unique players plus 6 re-entries).
And another day of work begins for these players who have dedicated their lives to this game.
| Table | Seat | Name | Country | Chips |
| --- | --- | --- | --- | --- |
| 1 | 1 | Daniel Dvoress | Canada | 385,000 |
| 1 | 3 | Ben Tollerene | United States | 541,000 |
| 1 | 4 | Paul Newey | United Kingdom | 290,000 |
| 1 | 5 | Justin Bonomo | United States | 615,000 |
| 1 | 6 | Stephen Chidwick | United Kingdom | 84,000 |
| 1 | 8 | Stefan Schillhabel | Germany | 84,000 |
| | | | | |
| 2 | 1 | Timothy Adams | Canada | 330,000 |
| 2 | 2 | Jason Koon | United States | 335,000 |
| 2 | 3 | Orpen Kisacikoglu | United Kingdom | 728,000 |
| 2 | 5 | Isaac Haxton | United States | 192,000 |
| 2 | 6 | Dan Colman | United States | 305,000 |
| 2 | 7 | Ben Heath | United Kingdom | 425,000 |
| 2 | 8 | Sam Greenwood | Canada | 207,000 |
| | | | | |
| 3 | 2 | Steve O'Dwyer | Ireland | 856,000 |
| 3 | 3 | Koray Aldemir | Germany | 497,000 |
| 3 | 4 | Dario Sammartino | Italy | 417,000 |
| 3 | 5 | David Peters | United States | 432,000 |
| 3 | 6 | Mike Watson | Canada | 546,000 |
| 3 | 8 | Erik Seidel | United States | 212,000 |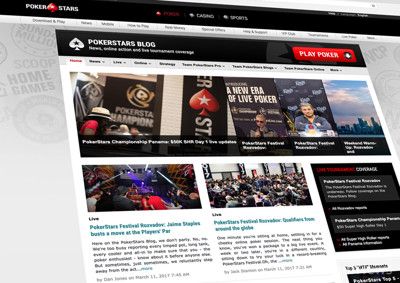 PokerNews is on the floor for the inaugural PokerStars Championship Panama and we'll be here the entire festival. Today, we'll focus our attention on the big stories in the Panamanian capital with a series of features on the Super High Roller and the beautiful venue.
You won't find any live updates and chip counts on PokerNews.com today, we'll leave that to the PokerStars Blog. Our partners in crime have a battalion of reporters ready to cover each and every step of all the players in today's event. So head over to PokerStarsBlog.com for live updates, chip counts.
From the Main Event on, PokerNews.com will be your one-stop shop for all the updates one can wish for. We'll be on top of all the action for all the big events and will feature the live stream on a dedicated page so you don't have to miss a thing.
At noon, in about an hour time, Day 2 of the PokerStars Championship Panama Super High Roller commences. 19 players remain but registration is open till start of play, so some more players might join the action. One of them is Bryn Kenney, he signed up late last night.
Steve O'Dwyer leads the field with nearly 900,000 in chips, Stephen Chidwick is at the bottom of the pack with 10 percent of that. Once again, live updates can be found over on the PokerStars Blog all day, while we focus on the feature stories developing in this vibrant new PokerStars destination.
| Player | Country | Chip Count |
| --- | --- | --- |
| Steve O'Dwyer | Ireland | 856,000 |
| Orpen Kisacikoglu | United Kingdom | 728,000 |
| Justin Bonomo | United States | 615,000 |
| Mike Watson | Canada | 546,000 |
| Ben Tollerene | United States | 541,000 |
| Koray Aldemir | Germany | 497,000 |
| David Peters | United States | 432,000 |
| Ben Heath | United Kingdom | 425,000 |
| Dario Sammartino | Italy | 417,000 |
| Daniel Dvoress | Canada | 385,000 |
| Jason Koon | United States | 335,000 |
| Timothy Adams | Canada | 33,0000 |
| Dan Colman | United States | 305,000 |
| Paul Newey | United Kingdom | 29,0000 |
| Erik Seidel | United States | 212,000 |
| Sam Greenwood | Canada | 207,000 |
| Isaac Haxton | United States | 192,000 |
| Stefan Schillhabel | Germany | 84,000 |
| Stephen Chidwick | United Kingdom | 84,000 |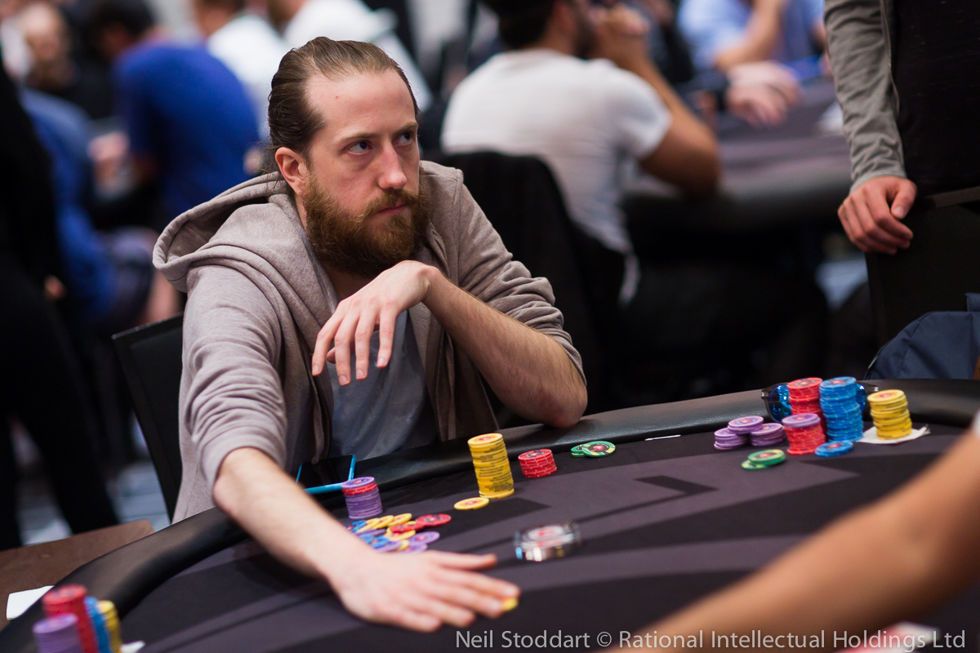 $50,000 Super High Roller
Day 2 Started