Big Double Up For "ToddLaxmen"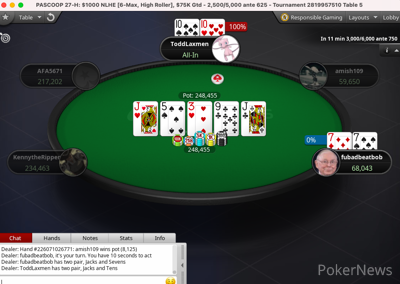 Level 16 (2,500/5,000/625)
"ToddLaxmen" raised to 10,000 on the button, and in the big blind, "fubadbeatbob" moved all in for nearly 190,000. It was a massive raise, but one that "ToddLaxmen" was game for, as he called with
. He was dominating the pocket sevens of "fubadbeatbob", and he held that lead on the runout of
.