"Alright, Antonio, You're Just Better Than I Am"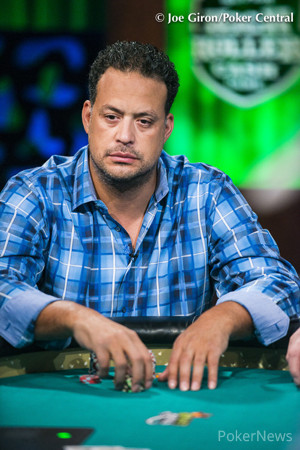 Antonio Esfandiari raised to $8,000 from the cutoff, and Jean-Robert Bellande defended from the $2,400 straddle. Bellande check-called $11,000 on the
flop, and $21,000 on the
turn. He checked the
river, and Bellande thought things over after seeing Esfandiari bet $50,000.
"Alright Antonio, you're just better than I am, that's all there is to it," Bellande said, mucking what he later said was a ten.
"You can turn one over," Esfandiari said. Bellande asked him to repeat it, and he did.
Bellande turned both over:
.
"You said it twice," he pointed out, which got plenty of laughter.
Even Esfandiari had to admit it was a good ploy and said he couldn't be mad. He did, however, get Bellande to admit it wasn't an original trick - JRB admitted someone had pulled it on him years ago.