When it comes to the highest stakes poker has to offer around the world, three pivotal locations stand out in the conversation: Las Vegas, Macau and Monte Carlo. But the recent months saw a new exclusive property emerge on the map, joining the ranks of the renowned destinations. It may have been opened only for five months, but the Landing Casino at Jeju Shinhwa World has already created a buzz in the sphere of the high-end poker community.
Beautiful volcanic island south of the South Korean mainland, Jeju is a place loaded with tons of advantages to establishing a successful gambling business. One of the key ingredients is the unique safety the island boasts. There's virtually zero crime in Jeju and the professionals are happy to bring their partners with them, just as we've seen at the 2018 Triton Super High Roller Series that runs at Landing from July 23 - August 1. The likes of Stephen Chidwick, Jason Koon, Nick Schulman have all been accompanied by their better halves.
"They have no problems leaving the resort," said Neil Gallacher, Vice President of Casino Operations at Landing Casino, Jeju Shinhwa World.
The Triton Series is the first test to the new gambling venue that has emerged on the island in the impressive property. Attracting the biggest names in poker with the tournament buy-ins often exceeding annual incomes of many, the Triton Event offered Landing Casino an opportunity to showcase their excellent hospitality.
For most of the top-ranked players, this marks the first time they've had a chance to explore the poker action in Jeju. But not for the legendary Tom "durrrr" Dwan who has been a regular customer here.
Landing Casino could open the door to the high stakes gambling after acquiring the license from an old casino, located about 15 miles away. "We had to buy an old casino in Jeju and transfer the casino license from there to this property. That's the way it all panned out," Gallacher said.
Now five months into the new project, Dwan has already visited the property a handful of times. "It's not the first time he's been here," Gallacher said, adding: "That's the type of property we are. We want the best and it will happen."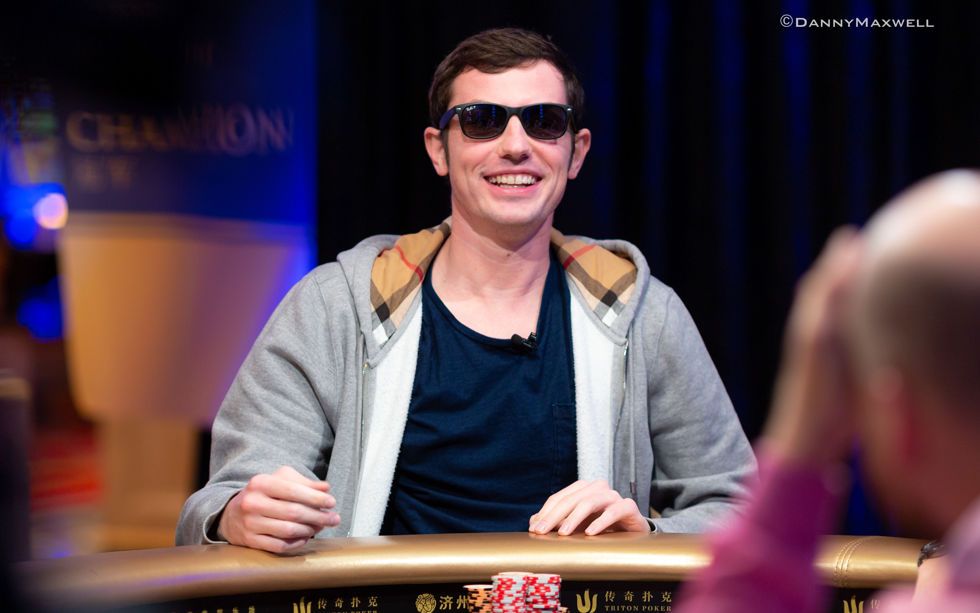 If you can get Tom Dwan on board, you have to be doing something right. Dwan has been rarely seen in the last few years. Mostly playing in private cash games behind the curtains, the fans around the world had a limited information about Dwan's recent ventures. It was believed that he'd mostly been playing in Macau and Manila.
But he was also one step ahead of many, exploring the short deck games in Jeju. The game started evolving on the island about two years ago. "Even in the old casino, he used to come and play cash games. Before it was beautiful like this," Gallacher revealed.
There are some great arguments for Dwan and other high stakes players to add Jeju to their action radius. The major advantage is the logistics. Jeju has a brilliant environment set up for the highest games in Asia.
"The best thing about Jeju, I think everybody's aware, is that Chinese people don't need a visa. There are no immigration checks," Gallacher said. That's a massive boost in comparison to other Asian markets. What makes it even better is the location itself. The first instinct would be to expect complicated accessibility to the island, but it's the complete opposite.
The availability is almost perfect. Shanghai is only 45 minutes away by plane, Beijing less than two hours. Add short flights from Hong Kong, Manila and Incheon and Jeju becomes practically next doors for almost anywhere in Asia. Jeju is very close to Taiwan and Japan as well, and these countries don't allow gambling on their soil. That gives Jeju a lot of potentials.
With gambling prohibited in South Korea, Jeju can't aspire to become a place with a local customer base. Therefore there's no need to set up a permanent poker room. "When we don't have a poker event, this becomes a baccarat room," Gallacher said.
But the Landing Casino is prepared to expand their poker portfolio. Triton Series pioneers the way. The partnership makes great sense for both sides. Triton founders, high stakes players Richard Yong and Paul Phua are long-time customers with Landing. "There's no reason why they wouldn't make Jeju their home. They both have got properties here, they come here regularly," Gallacher said.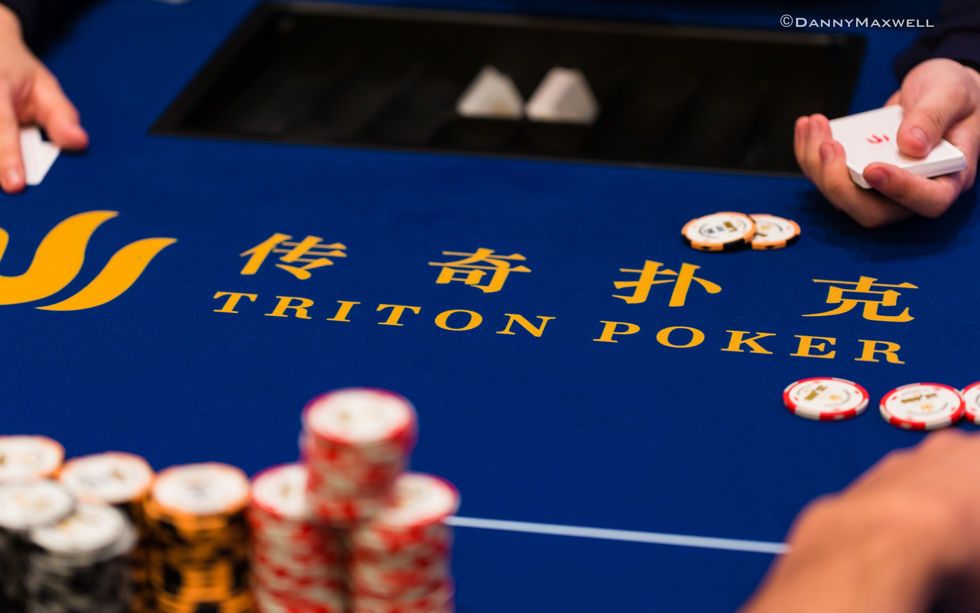 So there's a good chance Landing Casino could soon grow to the world's Mecca of short deck poker. "Triton wants to call it Triton Hold'em so maybe those guys will be the driving force in the future," Gallacher said. It's also great for television, which is an additional benefit for the marketing purposes of both the game and casino.
With the top-shelf poker players in attendance, Triton events require the highest level of organization and quality. And that's what the customers received at Landing, even though the casino had only about a month to get it all set up. "This is the first event we've had. We know where we are and we're going to get a lot better and better," Gallacher said. "The poker area where we are, this is normally table games. We removed all the table games. We took all of them out and made a special tournament area just for Triton."
It's the first tournament the Landing Casino has held and they turned the baccarat room into a poker space filled with 22 tournament tables in addition to eight cash tables. "This was all done in a three or four-week notice. If we plan six months in advance, we can make it as big as you want," Gallacher said.
Right off the bat, Landing Casino, in partnership with Triton, managed to pull off some exciting high stakes cash games. There was $10 million on the table a few days ago when the world's most accomplished players including Dwan took to the felt.
It doesn't end there for Landing. "We would love to do two events every quarter," Gallacher said. At the moment, they're looking at the tour with Triton, trying to get the series finale back in Jeju. Landing is also in deep discussions with other companies to fill a poker calendar. So far, it's a young market and only hold'em and its versions are allowed in Jeju. That means PLO and other mixed games can't be played there just yet, but that might change in the future.
Naturally, poker is just one piece of the gambling portfolio offered at the casino. The major force is the Asian phenomenon of baccarat. Last month, Landing organized their first tournament and the project instantly drew a great turnout. More than 600 people competed.
Now it has been established as a monthly tournament with at least $200,000 in prize money, coming together with various accommodation packages. The vision is to get some more poker action on board, slated for the meantime period between the baccarat events. "Hopefully, if we have multiple events, the poker community will watch and get used to Jeju," Gallacher said. "We're very keen to publish to the outside world how luxurious our resort is, how high-end it is. It's completely different from anything that anybody has ever done in Jeju before."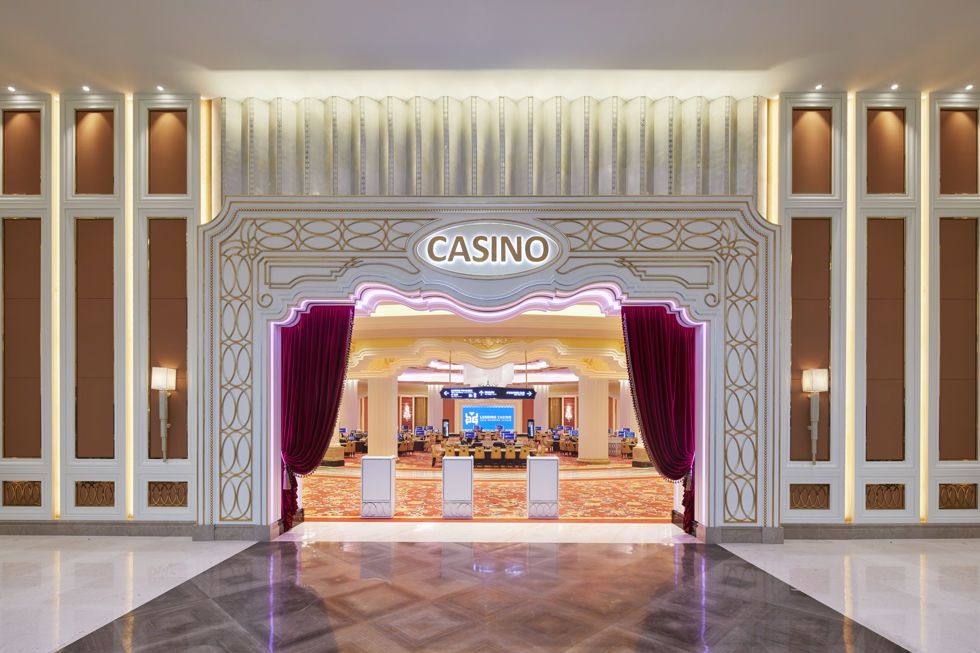 The property is still evolving and Gallacher called the current state a version 1.5. "We're a luxury resort and we're going to get even more luxury in the future." A new water park and Transformers Museum both open next week and more facilities are planned to emerge to increase the customers' experience.
By the time the next Triton series will be taking place, a new Four Seasons hotel, which is a part of the Landing Resort property, will be almost ready to open in Jeju. "We try to combine openings together, keep the momentum going." So the Jeju Shinhwa World visitors can also look forward to the opening of the Lionsgate Movie World, a theme park considered the flagship attraction at the property, scheduled to open at the end of 2019 or in the beginning of 2020.
"Our owner just moved from real-estate and construction into entertainment," Gallacher said, noting that Landing itself is 10 years old but as a casino, it's a young company. But that doesn't prevent Landing from planning ahead, and they plan big.
"Jeju is his baby, his first product," Gallacher said. It surely won't be the last one. Last week, Landing got permission to open a similar-sized resort in Manila, also with a casino. "We can't start gaming until February 2022. Thereafter, you've got at least two resorts like this."
On top of that, Gallacher also indicated that Landing will try to get a license in Japan. "We really want to put Landing on the map," he said. "This will always be our showroom. When we're going to do something, we'll always bring people back here to look at what we've done in Jeju," he said. "There was nothing here. This was a forest in 2014."
Jeju has all the reasons to establish itself among the world's most prestigious high stakes poker stages. "This incredible property is going to continue to get better and better as it nears completion in the coming years," Gallacher said. Situated on one end of the world's busiest air route in the world, Jeju surely has a great potential to capitalize on the massive fluctuation. There are around 180 flights between Jeju and Seoul every day.
While the flights take only about an hour, the airlines are using 747s on Friday night to reach the maximum capacity. Only a matter of time will show if these flights will be boasting more and more poker players, but the Landing Casino seems to be heading in the right direction so far.