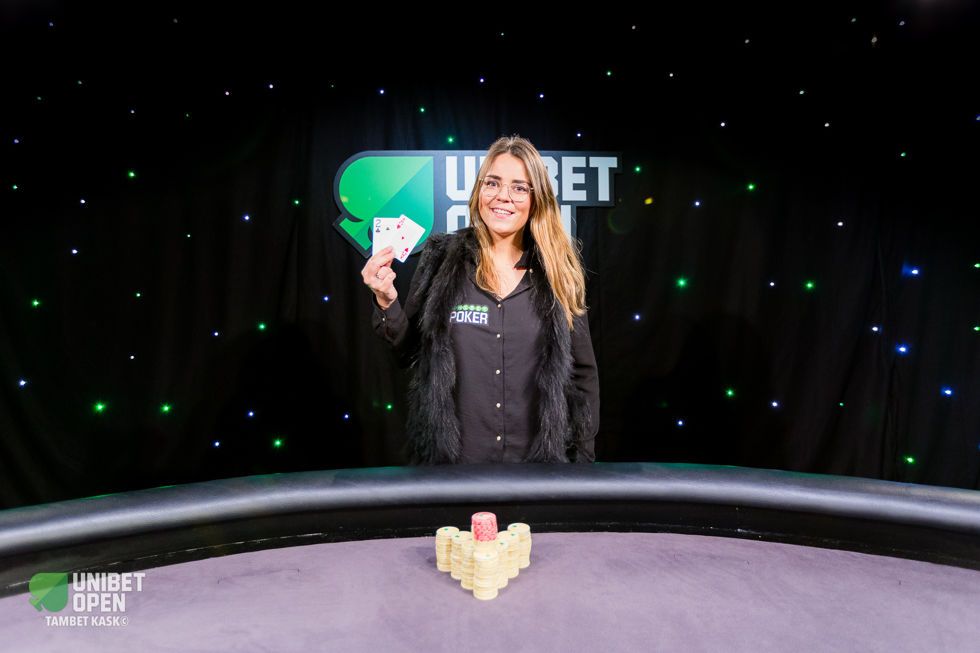 The five-day Unibet Open London festival got off to terrific start at The Poker Room last night with Belgian Unibet Ambassador Charlotte Van Brabander winning the special £10k invitational Battle Royale freeroll - her third victory in the event in a row.
The former professional Counter Strike gamer and TV presenter beat Swedish high stakes online legend Viktor "Isildur1" Blom heads-up for the £5,000 first prize. Blom, who also competed in the eSports Battle Royale earlier in the day, took £3,000 for his runner-up finish, with poker blogger and podcast host David Lappin taking £2,000 for third place.
The event, which kicked off around 8pm, was broadcast live on Twitch as well as YouTube and Unibet websites. The other six players who competed were Unibet Ambassadors Ian Simpson (the 2013 Irish Open winner and UKIPT London runner-up), Dara O'Kearney, commentator David Vanderheyden, online cash game Twitch streamer Espen Jorsad and two-time Unibet Open winner Dan Murari along with last year's Unibet Open London winner Dave Shallow.
Brabander, 27, who is currently working as a HR consultant but has her eye on a career in politics, said: "Poker is a game of confidence. I didn't want to know who I was up against and their past achievements in case it got intimidating. Saying that, I really wanted to go heads-up against Viktor – and beat him!"
Alan "Hotted89" Widmann Wins eSports Battle Royale
For Blom, the Ambassadors Battle Royale was something of a "second chance" event. He had already taken part in the eSports edition earlier on. He said: "Playing in both games, you could see the difference between the eSports guys and the Ambassadors. I had loads of fun with the eSports but the Ambassadors were serious, it was proper poker. It was great to see both sides today. I wish someone had warned me Charlotte had won the last two eSport Battles!"
German Twitch superstar Alan "Hotted89" Widmann was the £5k winner of the eSports Battle Royale after staging a remarkable comeback - he was short-stacked most of the event and at one point was down to just 10 big blinds.
This was the fourth eSports Battle and involved Blom against eight celebrated gamers who have a combined Twitch fan base of more than 1.5 million viewers. Hearthstone player Sebastian "Forsen" Fors led for most of the day with Counter Strike Global Offensive streamer Craig "onscreenlol" Shannon" appearing to be his only plausible threat. However "Hotted89", whose Counter Strike Twitch stream attracts more than 200,000 followers, staged a spectacular recovery and to end up in final three.
The affable 28-year-old from Berlin said: "I went from grinding it out and playing safe, to really going for it in the final three". Runner-up "onscreenlol", from the UK, won £3,000 with Sweden's "forsen" receiving £2,000 for third place. Viktor Blom, who is ranked #14 in Sweden's all-time money list and has $1.7m in live winnings, was eliminated after onscreenlol hit a full house on the flop to beat his pocket aces.
The others gamers who were competed were Fabien "KioShiMa" Fiey, James "armshouse" Bardolph, Scott "Sco" McMillan, Thijs "Thijs" Molendijk and Sophia "Djarri" White.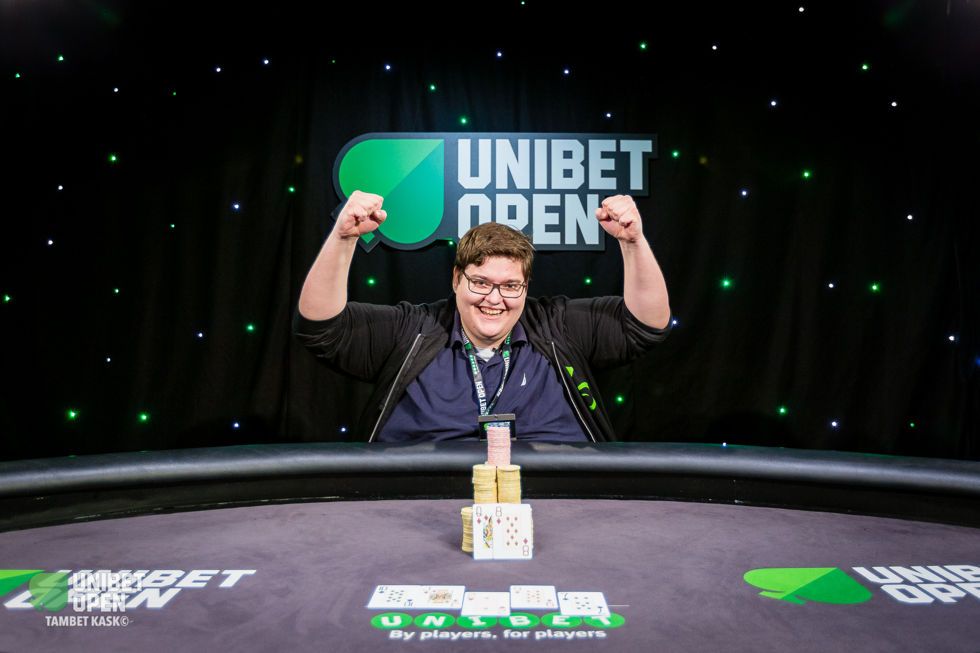 Photos by Tambet Kask/Unibet Open