Massey's Massive

Level 10 : 400-800, 100 ante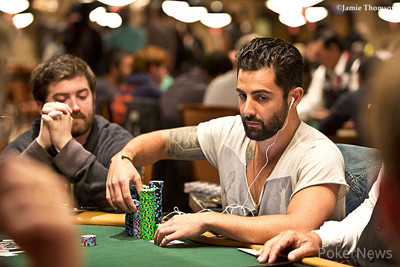 Aaron Massey just moved up and over the 100,000-chip mark for the first time and is threatening the lead.
He flatted a 6,800-chip bet from his heads-up opponent on the turn of a
board with about 13,000 already in the middle.
Then when the
river fell and his opponent checked, Massey carefully checked behind, turning over
to drag the pot.