There were two all-in and call at the same time and the one from Maxi Lehmanski against Sergi Reixach took place first.
Maxi Lehmanski:

Sergi Reixach:
The board came
and Reixach rivered trips queens.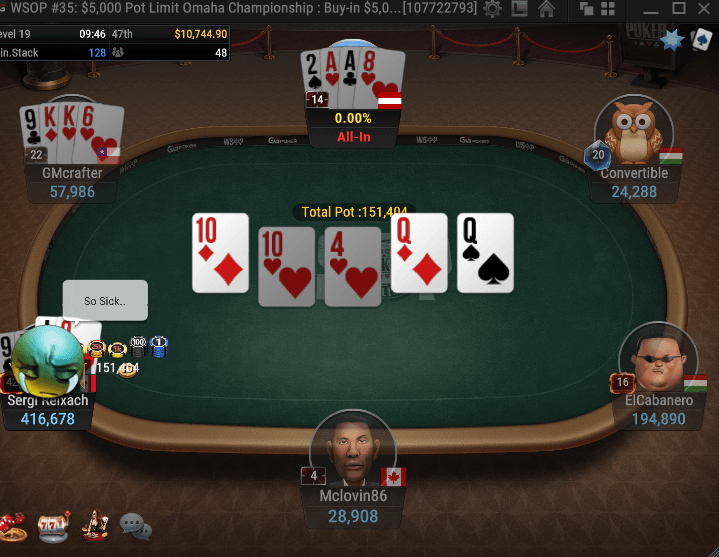 Brian Green had raised the pot by then and eventually called all-in after facing a three-bet by Gavin Cochrane.
Brian Green:

Gavin Cochrane:
The
runout kept the aces in the lead and as Green had fewer chips than Lehmanski, he became the bubble boy.