Hall Flexes Muscle

Level 18 : 3,000/6,000, 600 ante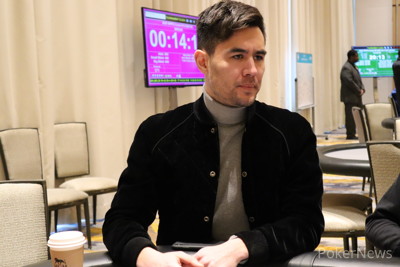 "LAGityTAGity" raised to 14,789 from middle position, the next player to act, Galen "turkmalloy" Hall three-bet to 36,666 which the initial raiser called.
The flop came
. Hall bet 18,923 after a check and was called.
The turn was the
. Hall then bet all his chips for 445,854 which had the 117,051 of "LAGityTAGity" easily covered who folded after a few moments of thought and Hall collected his new chips.