Yeh Gets Fresh, Then Prudent

Level 26 : 120,000-240,000, 0 ante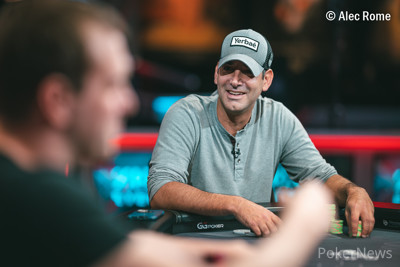 Seven Card Stud Hi-Lo
Andrew Yeh:
/
- folded sixth street
Craig Chait:
/
Andrew Yeh completed with his split nines and Chait made the call with his three low cards.
Yeh checked fourth street and Chait bet when he hit a three.
"You're not even there yet, Craig," said Yeh.
"I like to bet the come," said Chait.
Both players were telling the truth, and Yeh made the call.
Chait paired on fifth when another four hit.
"Well, still not there," commented Yeh.
"Easy buddy, don't get fresh with me," joked Chait as he bet again. Yeh called.
Chait did get there on sixth when the two hit, completing his low, and he bet. Yeh let it go.
"Very prudent, Andy. Prudent," said Chait.