Nick Goulart's Story

Level 8 : 600-1,200, 1,200 ante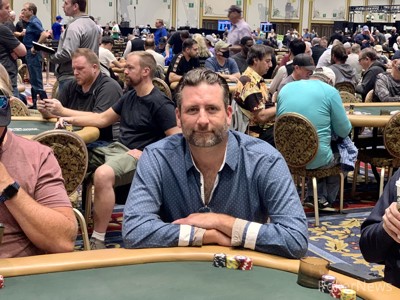 Nick Goulart has worked up a decent looking stack of around 110,000 thus far and is looking good in his first ever WSOP bracelet event.
Nick, who is mostly used to playing cash games or sit and gos with his military buddies over the years, is looking to get his first WSOP bracelet. Deservedly so after serving in the U.S. Air Force for the last 21 years, mostly out of Travis air base.
Nick credits his spouse, Val with helping improve his poker game, what an ode to her it would be if he could ship the entire event.
There are plenty of stories coming out of this year's Salute to Warriors event, stay tuned for all the up to date stories and hands.