Livingston Bricks Two Overcards and Flush Draw to Hit the Rail

Level 12 : Blinds 1,000/2,500, 2,500 ante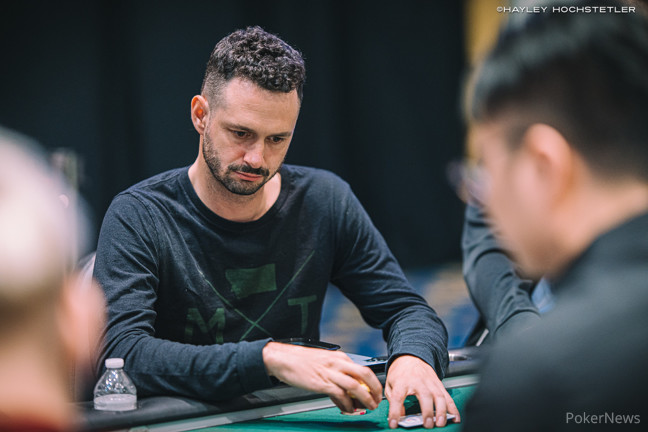 Alex Livingston raised to 5,500 under the gun and Patrick Royal called on the button before the big blind tossed in a call.
The dealer fanned a flop of 10♠7♠2♦ and the action checked to Royal who slammed a stack of reds across the line for a bet of 35,000. The big blind quickly folded and Livingston pushed his entire stack of roughly 35,000 to make the call.
Alex Livingston: K♠Q♠
Patrick Royal: 10♥8♠
Royal had flopped top pair, but Livingston was far from dead as he had two overcards and a flush draw. The 8♣ hit the turn, improving to two pair, leaving Livingston looking for only a spade. The 5♣ river was not one of them though as he left the table.