Tate Sends Negreanu to the Rail
Level 12 : 1,500-3,000, 0 ante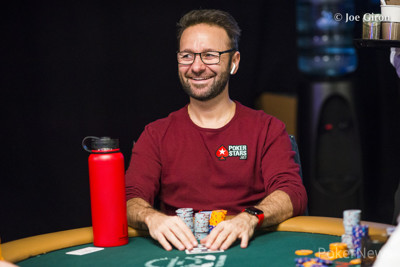 Brian Tate was in the hijack and raised. Daniel Negreanu was in the cutoff and made it three bets. Tate then re-raised to four bets, and Negreanu called. Tate drew one card, and Negreanu drew two cards.
Tate bet, and Negreanu moved all in for his remaining 900. Negreanu took one card, and Tate stood pat.
Both players stood pat on the final street, and Tate tabled a wheel. Negreanu flashed his cards before they hit the muck, and Tate won the pot and got the elimination.