After a final day that lasted roughly six one-hour levels, Tomas Ribeiro from Portugal, claimed the title in Event #11: €2,200 Pot-Limit Omaha of the 2019 World Series of Poker Europe, defeating Omar Eljach heads up for his first gold bracelet and €128,314 in prize money. Tomas Ribeiro won the fifth bracelet for his home country Portugal, after Jonathan Aguiar, Francisco António da Costa Santos, Diogo Veiga, and Joao Vieira.
When asked about the final table, Ribeiro said "I knew pretty much every player and I just tried to cruise to the final table, see how my opponents were feeling, tried to make the right moves at the right time, the right value bets, search for cards and... I got lucky!"
About playing poker, he said "I've been a full time poker player since 2014, when I was 19 years old, I usually play a lot of cash games in Omaha, 50/ 100 is my limit now. I enjoy No-Limit Holdem too but I feel a little outdated because I haven't studied it for a while. I'm a poker guy, so I love all kinds of poker! "[But especially for Omaha], I like the card removal effects, when you play four cards you have double information, you can play with that. You can use more information on the game when in no-limit holdem it's more a people's game, at least I feel that way."
Ribeiro didn't came in the dark on the final table, as he said "I'm used to play cash games with him [Marc Palatzky] here at King's and in Barcelona, we know each other quite alright and I felt comfortable with him. Obviously he's a good player but I was ready and confident. I have to say my toughest opponent was Omar Eljach, he was really competent during the whole tournament, I really appreciated his game and company during the final table and the day before."
Regarding his future plans, "I came to King's before I really like the casino here, the service is amazing, and I also lost a heads up match with Leon Tsoukernik one month ago and I was looking for a revenge too, he owned me last time! But I came here with a couple of friends and my girlfriend, we all came here to play and it's going well!"
Finally, when asked about what a WSOP bracelet means to him, he said "Actually it's my first trophy ever, I won three tournaments but they didn't have trophies and winning my first ever trophy at a WSOP event it's totally overwhelming."
Final Result Event #11: €2,200 Pot-Limit Omaha
| Place | Winner | Country | Prize (in EUR) | Prize (in USD) |
| --- | --- | --- | --- | --- |
| 1 | Tomas Ribeiro | Portgual | €128,314 | $142,516 |
| 2 | Omar Eljach | Sweden | €79,291 | $88,067 |
| 3 | Marc Palatzky | Germany | €54,787 | $60,851 |
| 4 | Tobias Peters | Netherlands | €38,581 | $42,851 |
| 5 | Ilyaz Dosikov | Russia | € 27,701 | $30,767 |
| 6 | Anson Tsang | Hong-Kong | € 20,285 | $22,530 |
| 7 | Leonid Yanovski | Israel | € 15,157 | $16,834 |
| 8 | Christopher Frank | Germany | € 11,161 | $12,396 |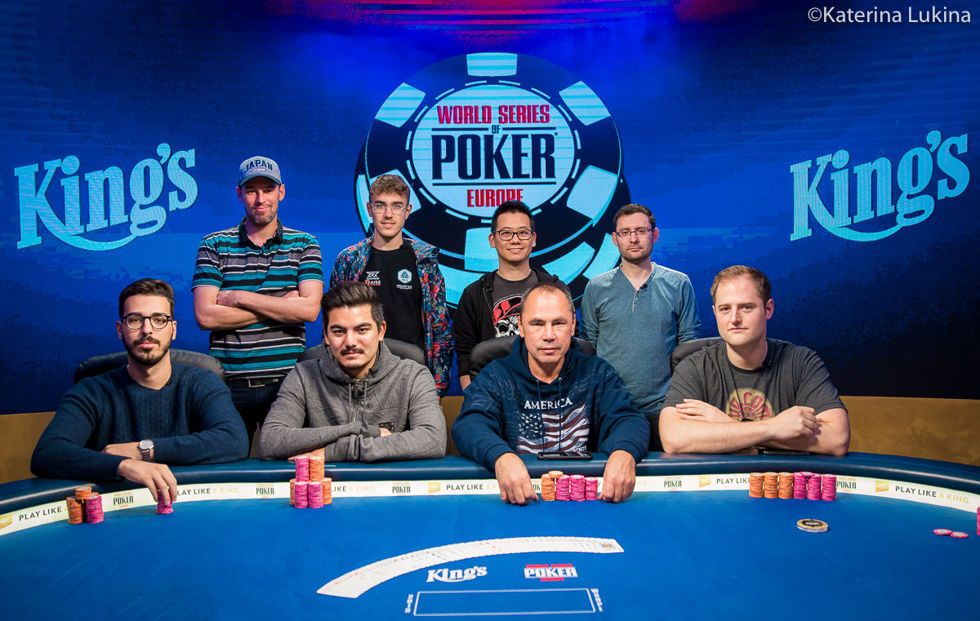 The final day started on the feature table, here at King's Resort, with the eight players of the final table returning to their seats, and play until a winner is determined. Tomas Ribeiro started the day in the middle of the counts, but after the field was left four-handed the Portuguese player started his counterattack and managed to take control of the table until the end. Until then, it was Marc Palatzky's dominant performance that stood out as he was responsible for the first four eliminations.
Palatzky Delivers the First Four Eliminations
Marc Palatzky started the day with the third biggest stack, behind only Tobias Peters and Omar Eljach, but soon enough he had a chipleading stack through busting one player after the other. Christopher Frank, Leonid Yanovski, the defending champion Anson Tsang, and Ilyaz Dosikov couldn't handle Palatzky's momentum and they all fell from his hands.
Anson Tsang was one of the interesting stories of the final day, since he was here to defend the title he won last year in this very same event, but fell short when he busted in sixth place. In his last hand he was with ace-king-nine-three against Palatzky's king-queen-ten-seven, but the German player found a flush draw and a pair on the flop that improved to a full house up until the river.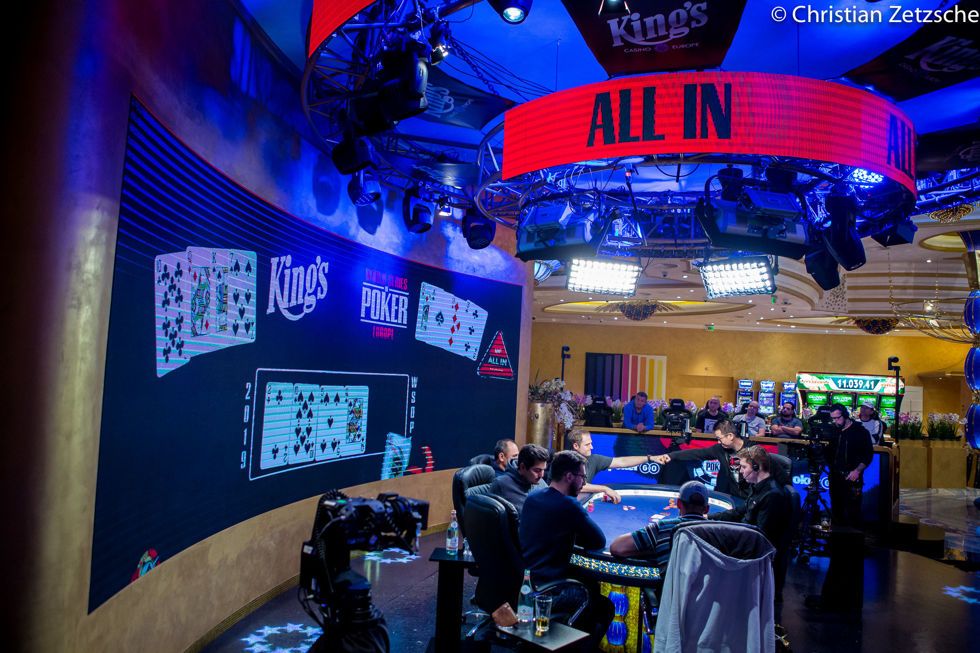 Ribeiro Gets Strong in the End
Tomas Ribeiro had a near average stack for most of the day while at some point he was left with just 15 big blinds during seven-handed play. He was patient watching Palatzky do the job for him, and he took over when the event was four-handed by winning some pots off Palatzky at first, and then eliminating the start-of-the-day chipleader Tobias Peters.
The next victim of Ribeiro was Palatzky, whom he first left short and then sent to the rail when he had just nine big blinds left.
Heads up started with a big advantage for Ribeiro but things weren't as easy he thought they would be. Ribeiro had 90 big blinds while Eljach had 18, but after a couple of hands the latter managed to close the gap, with 65 big blinds for Ribeiro against 43 for Eljach. A pot where Ribeiro turned a full house against Eljach's trips pulled him away again and the final blow came when the Swedish player had 15 big blinds left in a hand where Ribeiro had king-queen-queen-ten against Eljach's ace-king-jack-six. The board kept the lead for the queens and Ribeiro is the new champion of Event #11: €2,200 Pot-Limit Omaha.