Is Poker legal in Texas (
tx

)? Online Poker Laws in Texas Explained

Texas
Online Poker is forbidden
Online Casino is forbidden
Sports Betting is forbidden
You'd think that poker would be legal in the state of Texas given the Cadillac of poker – Texas hold'em – was invented in the state in a town called Robstown. And you'd be sort of right and sort of wrong as we are going to explain in this detailed guide about poker in the Lone Star State.
On the positive side, live poker is booming in Texas. Over the past few years, dozens of card rooms have opened in parts of the state. But, as you're about to learn, the poker rooms in Texas operate differently than other states, and some argue they aren't even legal.
Can You Play Online Poker in Texas?
Unfortunately, Texas has some of the strictest gambling laws in the country. Not only are Texans banned from playing poker online within state boundaries, they can't use the internet for any form of gambling. If that wasn't disturbing enough, we have some equally bad news.
As of 2022, there are no current plans to legalize online poker. There isn't even a bill up for vote and state lawmakers aren't pushing for legislation on this issue.
Free Online Games in Texas
Even though online poker isn't available in the Lone Star State, there are plenty of free online games in Texas you can try your hand at. Check out our comprehensive list of tried and true free games to scratch your poker and gaming urge.
And, as the name would suggest, the best thing is these games are completely free to play! Click below to go straight to one of PokerNews' trusted social casino sites or keep reading to discover everything there is to know about poker in the Lone Star State.
Summary of Texas Gambling & Poker Laws
Gambling is illegal in the state of Texas except on certain Indian reservations. In 2022, only two land-based casinos remained in the state. They are as follows:
Kickapoo Lucky Eagle Casino (Eagle Pass, TX) – Owned by the Kickapoo Traditional Tribe of Texas, this casino on the Mexican border offers dining, a hotel, restaurants, table games and slots, and the only raked poker room in the state.
Naskila Gaming (Livingston, TX) – Located in a small town northeast of Houston, Naskila has a 30,000-sq ft gaming facility with over 800 slot machines and two restaurants, but you won't find a poker room here.
Poker laws are quite different than standard gambling laws in Texas, but there's still a bit of confusion that no one seems to be able to settle. There are only two land-based casinos with slot machines, but there are dozens of poker rooms, but they don't operate the same way poker players outside the state are accustomed to due to those pesky gambling laws.
We refer to Texas Penal Code 47.04 for the content of the law, and then we'll explain how the current poker rooms are operating within the law, or so they believe. You can read up on some of our articles in regards to Texas poker:
Texas Card House Dallas Owner Discusses Loss of Business Permit
Andrew Neeme, Brad Owen, Doug Polk Purchase Houston Poker Room
Best Live Poker Rooms in Texas
There aren't any legal online poker sites in operation, but the state of Texas has a number of action-packed card rooms. In fact, you could argue that the Lone Star State has become the best place in the world to play poker.
But the rooms don't operate the same way in which they do elsewhere. Since gambling is technically illegal except on some Indian reservations, there are no traditional brick-and-mortar poker rooms inside casinos like you see in Las Vegas, Atlantic City, and just about anywhere else.
Instead, the poker rooms operate as membership-based clubs and offer poker exclusively. No slot machines, table games, or sportsbooks. The rooms don't take rake out of any pots as that would be indisputably illegal according to Texas law. Players pay a monthly membership and/or hourly seat fee to play in the games.
Top Austin Poker Rooms
Austin is one of the fastest growing cities in the country. And it appears many of the city's newest residents are also avid poker players because the poker scene is on the rise.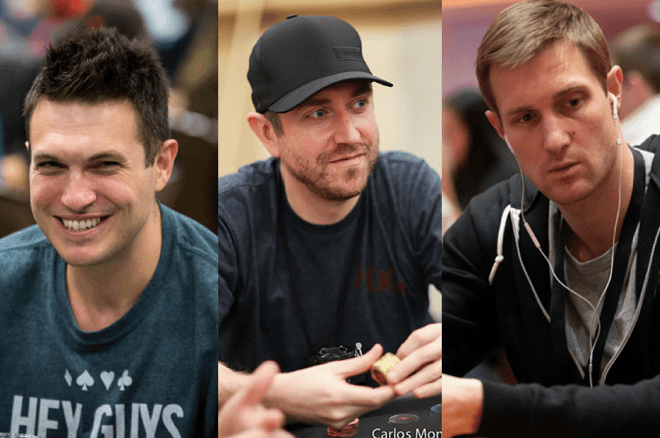 Top Dallas Poker Rooms
The card rooms in the city of Dallas have faced some strong opposition from lawmakers who believe poker clubs are illegal in Texas. Still, the game is thriving in the area, at least until it all gets shut down, if it does.
Top Houston Poker Rooms
Without question, Houston is one of the best places in the world to play poker. The city has a number of action-packed card rooms, and the tournaments are growing in popularity.
Top San Antonio Poker Rooms
There's far more to San Antonio than the Riverwalk district and NBA basketball. The city has become one of the hottest places in the Lone Star State to play some cards.
Other Notable Poker Rooms in Texas
You won't just find poker in the major cities across the Lone Star State. There are some quality card rooms in places that are a bit off the beaten path, but worth the trip if you're a serious player.
Alpha Social Card Club (105 E Scott Ave., Wichita Falls, TX)
Amarillo Poker Club (1619 S Kentucky Street, Suite D1330, Amarillo, TX) — Poker room is currently on hold
Heart of Texas Social Club (6500 Woodway Drive, Woodway, TX)
KoJack's Poker Club (3205 West Cuthbert Ave, Suite B-9, Midland, TX)
Stacks Social Club (5004 Frankford Avenue, Suite 500, Lubbock, TX)
West Texas Card House (10007 Slide Rd., Suite 103, Lubbock, TX)
Top Poker Players from the Lone Star State
Although Texas has never hosted any major poker tournaments due to the strict gambling laws, there are a number of exceptional players from the Lone Star State, including some of the most legendary pros of all-time. Of course, we can't discuss Texas poker players without first mentioning "The Godfather of Poker" himself, Doyle Brunson.
"Texas Dolly," as he's often referred to, is tied with Johnny Chan and Phil Ivey for second place behind Phil Hellmuth (16) with 10 World Series of Poker (WSOP) bracelets.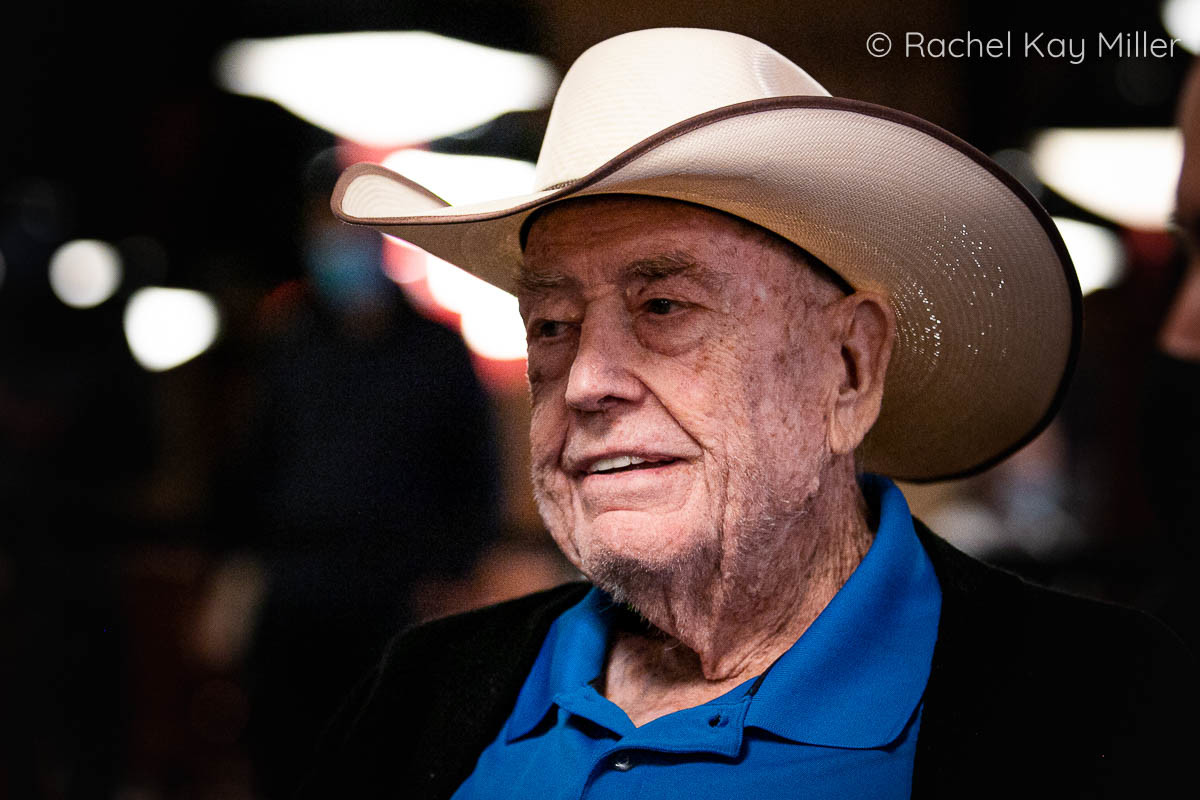 Brunson, the 1976 and 1977 world champion, was inducted into the Poker Hall of Fame in 1988 along with Jack "Tree Top" Strauss, who also hails from the great state of Texas (Houston).
Strangely, there are no Texans among the all-time top 20 money list earners. But, perhaps, the reason for that is due to the lack of legal poker over the years. David Williams finished second in the WSOP Main Event in 2004. TJ Cloutier, one of the all-time greats, is the only Texan with over $10 million in live tournament cashes.
Back in the 1970s and 1980s, most of the biggest stars in poker hailed from the Lone Star State. Doyle Brunson, Johnny Moss, Thomas "Amarillo Slim" Preston, and Crandall Addington are just some of the old-school big name pros from Texas, all in the Poker Hall of Fame.
Highest Live Tournament Earnings in Texas History (as of March 2022)
| Place | Player | Prize |
| --- | --- | --- |
| 1 | TJ Cloutier | $10,444,516 |
| 2 | Ben Tollerene | $9,516,346 |
| 3 | David Williams | $8,897,756 |
| 4 | Keith Tilston | $7,049,533 |
| 5 | Doyle Brunson | $5,449,472 |
| 6 | Bill Perkins | $4,718,522 |
| 7 | Michael Dyer | $4,513,634 |
| 8 | Ray Qartomy | $4,501,376 |
| 9 | David Bennefield | $4,325,538 |
| 10 | Aaron Van Blarcum | $4,188,332 |
Will Texas Regulate Online Poker?
You can never say never when it comes to legalized gambling, even in a conservative state such as Texas. After the Supreme Court struck down a federal law that prevented most states from offering legal sports wagers in 2018, anything is possible.
But the reality of the situation is that you shouldn't expect it to happen any time soon. As mentioned, there aren't any pro-online poker bills awaiting a vote, or even a discussion. It's all going to move slowly, but hopefully one day lawmakers in the state will one day see the potential of Texas online poker.
Texas Poker FAQ
Is poker legal in Texas?

The answer to this question is a bit difficult because it seems as if everyone interprets the law differently. Poker rooms across the state are operating with approved business licenses. So long as they don't generate any "economic benefit" directly from the games, they are able to continue in operation.
How do Texas poker rooms differ from elsewhere?

In most land-based card rooms, the business takes a rake out of each cash game pot. In Texas, however, doing so would be illegal and could potentially land the operators in jail. Instead, the rooms in Texas operate as membership clubs and charge seat fees and monthly membership fees to replace rake.
Is online poker legal in Texas?

No, and it will likely be years before it ever is, if ever.
Who is the greatest Texan poker player in history?

There are many legendary players such as Johnny Moss and TJ Cloutier. But it's hard to argue against Doyle Brunson, the 10-time WSOP bracelet winner, being the best of all-time from the state.
Was Texas hold'em really invented in Texas?

Yes. During the 1900s, the game of Texas hold'em was invented in a small town called Robstown, Texas. But it didn't become noticed around the country until the late 1960s when poker players in Las Vegas began playing the game.
Is it true that Doyle Brunson was a basketball star before becoming a poker pro?

Yes. "Texas Dolly" played college basketball at Hardin Simmons College in Abilene, Texas for two seasons from 1951 to 1953. He averaged 9.2 points per game in 61 games played. The future poker star was in line to be drafted by the Minneapolis Lakers before suffering an injury. That's when he decided it was time to play cards for a living.