Blackjack Surrender Rule: a Beginner's Guide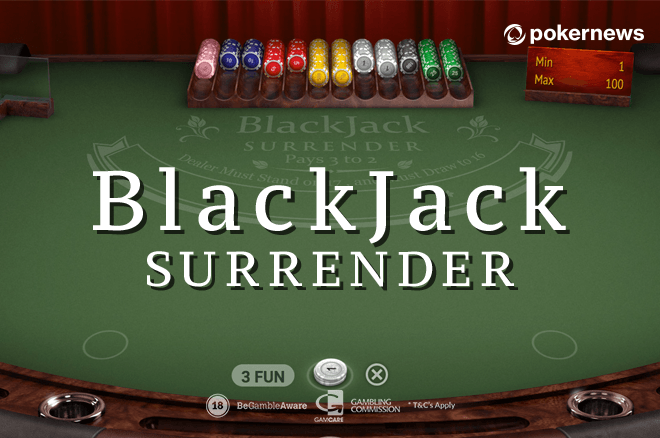 The 'surrender bet' in blackjack is one of the least known moves in the game.
Available only in the blackjack surrender variant, this move let you save half of your bet by folding your hand before it meets that of the dealer.
In this beginner's guide to blackjack surrender, you'll learn:
what is surrender in blackjack
the rules of blackjack surrender
when you surrender in blackjack
and a lot more.
In other words, if you are looking for an all-in-one guide to blackjack surrender, you'll love this one.
Blackjack Surrender
If you've seen the table games section of at least one of these online casinos, you know there are countless blackjack variants online.
Blackjack surrender is one of them.
When it comes to this game, there are two schools of thought:
Some players think blackjack surrender is a game for quitters
Others consider it the best blackjack variant out there.
I lean toward the latter as I find blackjack surrender to be a great game.
Thanks to the reduced house edge (which comes from the possibility to surrender early), this variant of the game attracts smart players who like real money blackjack online and take things seriously.
When there's money involved, it's good to have the chance to quit before it's too late.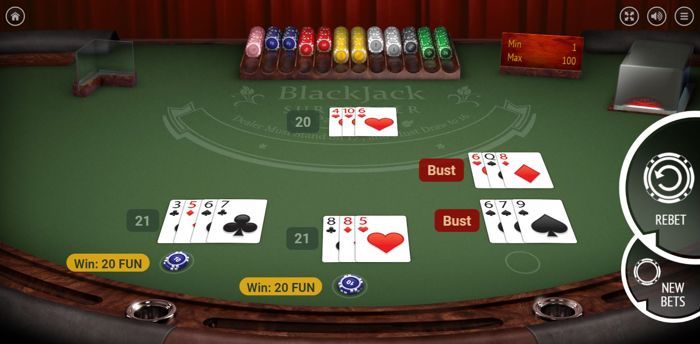 What is Surrender in Blackjack?
In a game that features the 'surrender' option, the player can fold a blackjack hand before drawing new cards.
When a player chooses to surrender, half of the original bet is returned to the stack, and half is forfeited to the dealer.
In a game of live blackjack, a player needs to swipe a finger behind the bet to indicate the intention to surrender and recoup half of it.
In online play, blackjack surrender games feature an extra button to call this special feature.
How to Play Blackjack Surrender?
If you know how to play blackjack, you know how to play blackjack surrender, too.
The rules of this game follow the same basic rules of 21.
In addition to knowing when to hit, stand, and split - to win at this game you need to know when it's the best time to surrender and forfeit your hand before you hand your bet to the casino.
A game of blackjack surrender gives you two options:
1. Early Surrender
The early surrender option allows you to quit the hand and pay only 1/2 of your initial bet before the dealer checks for a blackjack. This option is the best one for players, as the chance to use an early surrender reduces the game's house advantage by 0.62 per cent.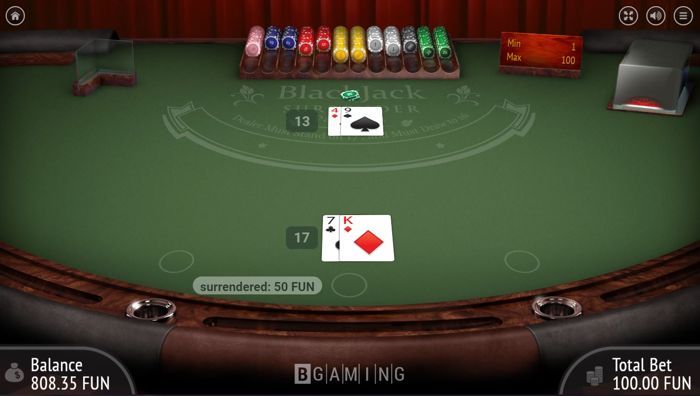 2. Late Surrender
The late surrender one, let you do the same only after the dealer turns their cards. In this case, you get to take half of your bet back only if the dealer's hand is not a blackjack.
When to Surrender in Blackjack?
To win at blackjack surrender, you need to know when it's the best time to surrender in a game of blackjack. And if you are new to this, it might not be obvious.
In short, you should surrender every time the odds are clearly against you.
The best times to surrender in blackjack are:
| Situation | Your hand | Dealer's card |
| --- | --- | --- |
| #1 | 16 | 9, 10, ace |
| #2 | 15 | 10 |
In the first case, you should not surrender when you get two cards of the value of eight. If this happens, you have more chances to win if you split them into two separate hands and continue to play.
Blackjack Surrender Online
All the sites in the list below offer games of blackjack surrender online for free and for real money.
Most of them feature only the late surrender option, so they are not ideal choices. The top three, however, are those where you get the best winning odds, since you have also the early surrender option.
All sites offer a welcome bonus on signup. You can use it to play blackjack surrender if this is the first time you play games there.
Frequently Asked Questions
Should you surrender in blackjack?

In some circumstances, as when the odds are clearly not in your favour, surrender your blackjack hand is the best choice. To find all the combinations when surrender is the best move, check out this table.
Is surrender allowed in Las Vegas blackjack?

The surrender move is not featured on all blackjack tables. If you want to use it to lower the casino advantage, ask the casino staff to direct you to the 'blackjack surrender' games.
What is the hand signal for surrender in blackjack?

To show the dealer that you intend to 'surrender,' you need to run your index finger behind the bet you placed on the blackjack table.
Can you surrender in online blackjack?

Yes. All these sites offer games of blackjack surrender online.
---
Want to know more about blackjack? Check out these articles!
The promotion presented on this page was available at the time of writing. With some Casino promotions changing on daily basis, we suggest you to check on the site if it still available. Also, please do not forget to read the terms and conditions in full before you accept a bonus.