The Top 5 Biggest Slot Wins of All-time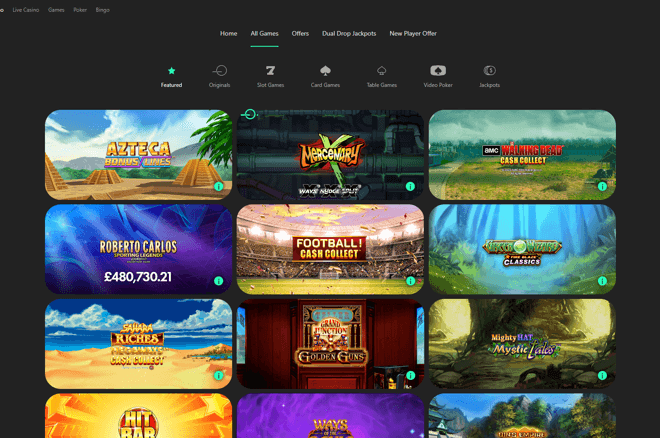 Many people know that online slots are incredibly popular in the casino world. They are a lot of fun to play, plus it's easy to get started – whether you're a complete beginner, a casual player, or a seasoned slot expert. The fact that you can begin playing with a small stake, not to mention the random nature of reels, means that slots can be a great alternative.
No matter what level you play at, we all want to try and get that big win. Well, that's what these players did. Strap yourself in for our Top 5 Biggest Slot Wins of All-Time!
#5 – £17.3m on Arabian Knights
We're kicking off with a look back to 2011 and a jackpot win of just over $17m for one lucky slots player. This Norwegian online casino player won big on Arabian Knights, which is a progressive slot, offering the chance of a jackpot from as little as 10p a bet.
Arabian Knights, as the name suggests is a medieval Arabian-themed slot game, with a conventional 5 reels across 3 rows with 10 paylines. You'll see a number of different symbols, such as camels, Fez hats and tents, all offering different values. Hit the sword symbol to win bigger prizes!
#4 - $19.9m on Mega Moolah
It might be hard to believe, but this huge jackpot win came as a result of a tiny $0.25 stake placed by Jon Heywood, a UK-based player.
Mega Moolah is a web-based online slot game that can be played equally well on desktop as well as mobile. The gameplay is themed around an African safari and features Free Spins and Wilds as well as a Jackpot Bonus Game which can be triggered at random.
#3 - $23.5m on Mega Moolah
Another notch on the scoreboard for Mega Moolah, this time coming in September 2018, with a UK player winning $23.5m on this progressive jackpot slot. The win came after less than 50 spins, and even more impressive, the winning bet worked out at just $0.75 per spin.
#2 - £23.6m on Absolootly Mad Mega Moolah
Coming in just shy of the top spot is a win of just under $24m on Absolutely Mad Mega Moolah in 2021. A player from Belgium won the big prize on this jackpot slot, which comes with a 5x multiplier on consecutive wins.
Absolootly Mad Mega Moolah is available across multiple devices and is another progressive slot with a number of different paylines. The gameplay, which is based on Alice in Wonderland, includes a lot of creativity as well as rolling reels and multipliers. These features can help to rack up your wins when playing, building up to hopefully hit one of four jackpot levels.
#1 - $24m on Mega Fortune
This is one online slot game that was well-named, and it was definitely a case of 'mega fortune' for one player back in 2013. This lucky winner, a poker player from Finland, scooped a massive $24m win with just a $0.25 bet for each spin of the reels!
Mega Fortune is a progressive online slot game, which means that the prize pot is added to with more and more money every time someone spins. Steadily the jackpot amount grows and grows, and if a player gets really lucky, it can make them millions.
There are three bonus symbols with this online slot, and if you trigger the bonus game and you could win either the Rapid Jackpot, the Major Jackpot, or Mega Jackpot, which, as we can see, can be life-changing!
Where to play slots online
There a numerous places to play slots online, with a huge selection of online slot games offered by different online casino sites. If you're keen to get spinning, bet365 Casino lead the pack of online slot sites as far as we're concerned – find out why below:
Play slots online at bet365
For our money, bet365 Casino offers a great choice of slots on their casino platform, which is extremely user-friendly as well as safe and secure.
As you might expect, there is a great selection of titles on offer from the biggest and best game providers. The interface is clean and crisp and adds to the overall slot experience, so if you're a first-time player, it won't take you long to get spinning.
bet365 Slots FAQs
How much can you win playing slots online?

The simple answer is: it depends! As you can see from the stories on this page, it is possible to win big when playing online slots. However, this isn't guaranteed so you should always be careful when staking money and making bets when playing slots online.
What is the lowest spin you can play on slots?

This varies from site to site, but you can usually play for as low as pennies on many online casinos. The total cost of a spin will depend on how many lines you choose to play.
Are online slots rigged?

If you're playing on a reputable, legal site, these are 100% not rigged. All online casino sites use random number generators for their slot games to ensure completely fair outcomes from their games.
The promotion presented on this page was available at the time of writing. With some Casino promotions changing on daily basis, we suggest you to check on the site if it still available. Also, please do not forget to read the terms and conditions in full before you accept a bonus.
Senior Casino & Gaming Manager