Five Reasons You Need the WSOP App In Your Life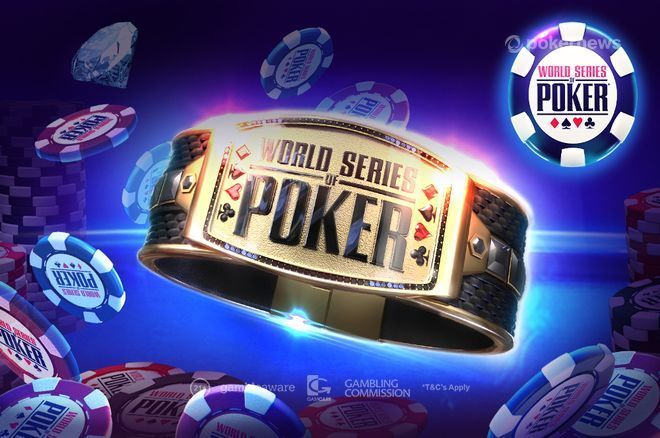 It does not matter of you are a complete newcomer to the poker world or are a seasoned grinder, the World Series of Poker (WSOP) App is the game that will fulfil all your poker needs. The official game of the WSOP, poker's longest-running brand and most trusted name, makes it possible to play action-packed cash games and mega-rich tournaments from almost anywhere in the world.
Play With 1,000,000 Free Chips On The WSOP App
Available In All Countries!
Play Poker From Almost Anywhere Worldwide, Including the United States
Poker has no borders when it comes to players and there are very few borders when it comes to playing on the World Series of Poker app. This excellent free-to-play poker game is available worldwide even in countries that do not currently offer online poker, including the United States.
With no restrictions, and being able to continue to play whenever you want to – this brings a huge additional advantage to being able to play through the World Series of Poker app.
The World Series of Poker makes it possible to play massive cash games and lucrative tournaments from almost anywhere on the planet. As long as you are 21-years-old or older, it is highly likely the World Series of Poker app is open and available to you and your friends.
Got a friend who lives halfway across the world? Invite them to the World Series of Poker game and take them on at the tables!
WSOP Free Chips: Find Out All the Ways to get Free WSOP Chips
Win Virtual WSOP Bracelets and Rings
Most poker players dream of jetting off to Las Vegas to compete for poker's biggest, most coveted prize: a WSOP bracelet. Unfortunately, for many, doing this remains a pipe dream for various reasons.
If that describes you, someone who wants to get their hands on a WSOP bracelet but cannot see how they are going to be able to do it, this World Series of Poker game could be what you are looking for – this gives the additional possibilities to still make your dream come true virtually.
World Series of Poker's players have the opportunity to win virtual bracelets and famous WSOP rings from the comfort of their own homes. Special bracelet and ring awarding tournaments take place throughout the year, making it possible to bask in the glory of becoming a poker champion. So, why not win the rings and bracelets, show them off to all your friends and opponents to show the skill you've obtained whilst playing poker?
Winning a bracelet is not only extremely cool, you get to display it next to your alias whenever you play on the World Series of Poker app, giving your opponents a constant reminder that you have some serious poker skills.
Sharpen Your Poker Skills For Free
Ask any of the best poker players in the world how they climbed to the top or, more importantly, stay at the top and they will all give you the same answer: they continually strive to improve their skills.
Practising new moves and applying new strategies at the poker tables can get expensive because you are playing for actual money. Making a mistake can cost you money, but not with the World Series of Poker app. Your chips have no monetary value so you can try out new styles and strategies without risking any of your hard-earned cash.
Being able to utilize the usage of free chips, whilst being able to gain 1,000,000 chips when registering through PokerNews – this enables you to take even more risk. As you have this amount of chips, you can learn more skills and strategy to improve how you play. All whilst not having to risk your balance.
Furthermore, should things go wrong and you lose your chips, you can reload your stack by purchasing more chips or top up your stack via the many free chip promotions running around the clock.
Be Part of a Vibrant, Like-Minded Community
Meeting and socializing with players from all walks of life is one of the things that makes poker special – even more so when you get to meet new people and socialise whilst playing poker! You get to chat and interact with such a wide variety of people who you may have never had the chance to meet had it not been for sharing the common interest of playing poker.
The World Series of Poker has a superb community, especially on Facebook, where you can hang out with fellow poker lovers, discuss strategies, or simply talk to your heart's content.
You can link your Facebook account to your free World Series of Poker account. Doing so not only awards you bags of free chips, but makes it possible to post updates on your timeline in addition to inviting your Facebook friends to your games. A little friendly competition never hurt anyone!
Play Across Multiple Devices
The World Series of Poker app is available across different devices, including your computer, smartphone, and tablet. You can fire up World Series of Poker from your computer or open your account on your phone and take the game with you if you are on the move.
You never need to miss out on a cash game hand or the chance to win a bracelet ever again. The choice of when are where to play is entirely yours.
WSOP Free Poker Game Launches 1m Free Chips Promotion