Social Casino Games Guide: What Are The Best And Where Should You Play?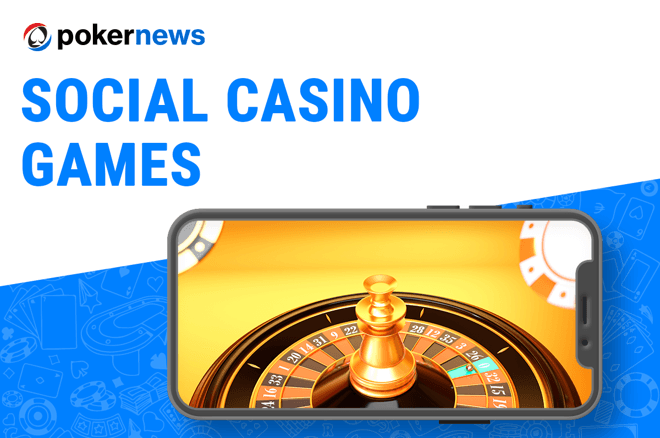 Millions of players hungry for some action search for the best social casino games but are not always satisfied with what they end up playing.
This can be very frustrating but there is no reason to fret, for we have all the best free online games you can sign up for and start playing now, whether it's table games or slots.
In this guide, we will show you what the top social casino games are and which social casinos offer them.
The Last Empress
One of the best free social casino games, when it comes to slots, is the Last Empress. A 6x4-based slot that follows in the footsteps of one of the most popular slots in online social casino games, Hypernova. The Last Empress features cascading wins and an extra top reel that adds symbols to the other five.
It also comes with a multiplying free spins feature and a hold jackpot option that provides mini, minor, and progressive jackpots for bigger rewards.
The jackpot can be triggered with only three spins if six or more coin symbols are landed; for every one coin symbol, the free spins reset to three. Its special jackpot feature has made it a popular slot among social casino games.
Where to Play The Last Empress?
The Last Empress slot is available for play at Chumba Casino, which also features top-quality games.
Games Similar to The Last Empress:
There are several more social casino games similar to The Last Empress in terms of quality and enjoyment. These top-quality free social casino games are excellent alternatives to The Last Empress as they provide a mountain of gold Sweep Coins and run smoothly on every platform.
If you liked The Last Empress, don't forget to try these famous social casino games as well:
Vile Vixens Slot
Vile Vixens comes in next as one of the best social casino games you will get to play from Playtika. The femme fatale characters on this five-reeled, three-rowed slot are a sight to behold as their symbols pass to a funky monster-mash soundtrack.
The slot features free spins that can be triggered by landing three scatter symbols. Additional spins are granted for landing more scatters in the next round. Vile Vixens is one of the most aesthetically pleasing social casino games you can play, the graphics look great and change when playing bonus rounds.
These bonus rounds contribute to making this monster-based slot one of the greatest hits in online social casino games.
Where to Play Vile Vixens?
You can play Vile Vixens at House of Fun, a downloadable platform that hosts a world of casino games for fun.
Alternate Games to Vile Vixens:
There are hundreds of exciting games like Vile Vixens produced by Playtika. These games offer ample amounts of fun and coins, making them one of the most fun games you could play. These social casino games come in different themes and aesthetics that players will surely have fun with playing casually.
Although Vil Vixens is a top-quality slot, the following are some of the best alternatives you can try your luck at and win exciting rewards:
Governor of Poker 3
Try your hand at free-to-play poker in an open-world multiplayer game. Governor of Poker 3 is, without a doubt, one of the greatest social casino games that you can sign up for.
Set in an open-world environment, you can enjoy playing Texas Hold'em, Sit and Gos and Push or Fold games along with Royal Poker.
You can also participate in tournaments and show off your skills to other players in the world. Prove you are the best poker player among online social casino games and hold on to your seat as the governor of poker around these parts.
Where to Play Governor of Poker 3
This open-world poker is playable on the app the name, Governor of Poker 3. High-quality poker is one of the top 10 social casino games this app has to offer.
Why Governor of Poker 3?
An open-world multiplayer poker game where you can set about on adventures and play high-quality poker. Its vibrant cartoonish graphics are powered by console-grade engines that provide the ultimate poker experience.
It provides ample opportunities for players to polish their skills, complete missions, and win incredible achievements. You can join teams to climb the ladder to be the best poker player out there.
Social Casino Games FAQ
Here is a list of some of the most frequently asked questions we get asked regarding social casino games.
What are social casino games?

Social casino games definition is free-to-play games similar to traditional iGaming casino games found on social networking sites. Social casino games do not pay out like real-money games, as they are for recreational purposes.
Are social casino games really free to play?

Online social casino games are mostly free-to-play. Players may only pay when they run out of in-game virtual tokens to play more games.
How do social casino games make money?

These online social casino games gain money from players through in-app purchases. Mobile apps are usually designed to sell virtual tokens and other bonus goods.