The Hottest Slots on House of Fun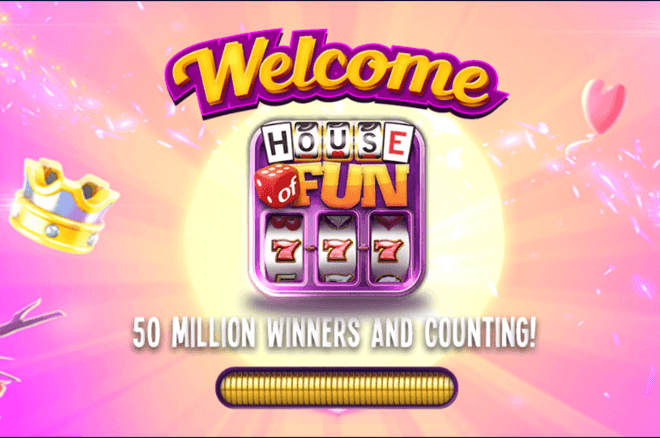 Table Of Contents
House of Fun brings you the hottest slots around, and when you start to spin, you'll understand why. They bring more prizes, free spins and a whole load of other reason that'll make you want to play!
In this article, we wanted to introduce 4 of the hottest slots on House of Fun. Once you've read on, you'll understand why these titles are so popular. Red-hot action awaits in Hoppin' Habaneros, take a trip to the ancient Egypt with Purrymid Prince, embark on an epic adventure with Quest of Legends, or enjoy all four if you can handle that much fun!
Hoppin Habaneros
When you hop into the Hoppin Habaneros slot, you'll notice that there are seven different levels of jackpots.
With 1024 ways to win, you'll be playing across a five-reel slot with special symbols enabling you to win even more. The jackpot you will win depends on the different levels you reach by spinning the slot. As this is a progressive slot, this means the jackpot will continuously grow as you spin!
You could bet up to a massive 250,000 coins, which will not only will help you reach better prizes, but you'll also improve your HOF Album. This is because you'll be able to win even better cards.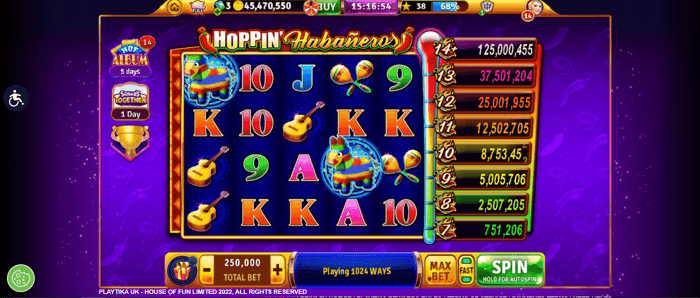 Purrymid Prince
Playing across the 25 paylines of Purrymid Prince, with an additional feature, you'll also be able to bring additional chances to be awarded more free games.
Spin the Purrymid Prince slot and collect pyramids to fill the meter and trigger the Egypt Cat Bonus. Once you've filled the meter, which is visually shown above the game at all times, you'll reach your award of more free games!
In addition, when you're playing the free games, all the EGYPT Cart bonus games are played with Sticky Wilds.
As you play across the 5 different reels and continue to spin, once you've matched the symbols that are next to each other in the reels! As you can bet up to 250,000 coins, depending on your level, you'll be able to earn a lot more!'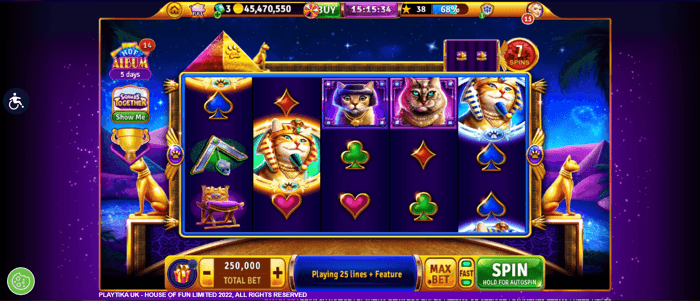 Suits of Fortune
The Suits of Fortune features 40 lines, 5 different reels and a host of additional features. Whether you match the Jack, King, Jester, or any of the cards in between – this is your one-way ticket to winning the grand prizes!
Displayed as minor, major, and grand prizes, you can earn between 55,000 and nearly a million coins through the jackpot. However, this is a progressive jackpot so each time you spin, the amount you can win will increase!
Whilst you're spinning the slot, ensure that you fill the meter with cards that you will win. If you fill the meter within 24 hours, you'll be guaranteed to win one of the tiers in the progressive jackpot.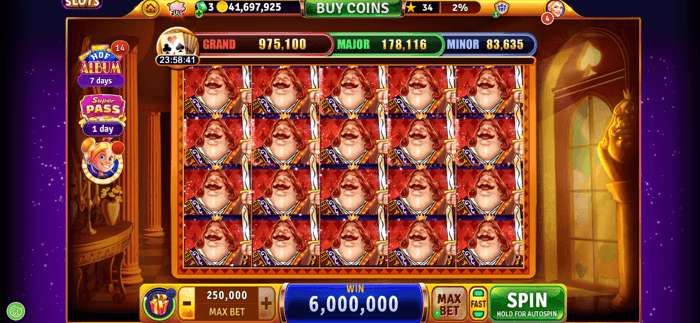 Quest of Legends: Massive
Playing across the 100 lines and an additional feature, as you start spinning, you'll realize why this is one of the hottest slots available on House of Fun.
As you play across the 6 different reels, if you choose to place higher bets or even the maximum bets, you'll see even bigger returns and potentially better wins.' Depending on your level, this will determine the amount which you can bet.
Being able to have a maximum bet of 500,000 or more, with additional features such as max bet, or auto spin, this will also help towards the goal of gaining the best bonuses.
As you're spinning on the slot, depending on the symbols which you win, there is a guaranteed massive jackpot in the bonuses to be won!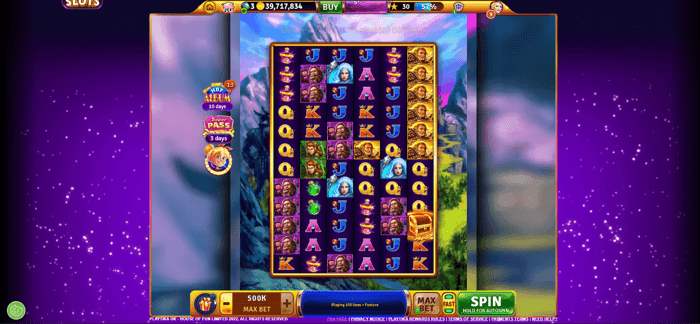 Where Can You Play These Slots?
Now you've read all about the hottest slots on House of Fun, there is no doubt that you will now want to start playing, winning, and indulging yourself in these games!
If you've chosen the slot you want to start with and you want to jump in, when you start playing via PokerNews you will gain 100 free spins and 1000 free coins – what's better than that?