Poker legend Jack Binion to host tournament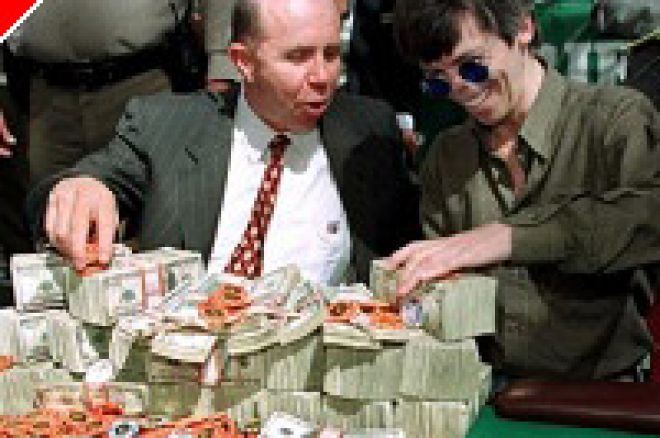 Meanwhile the trial, Ted's older brother, Jack Binion, the original host of the World Series of Poker at Binion's Horseshoe, has signed on to host the event as well as a recently announced World Series of Poker tournament circuit organized by Harrah's Entertainment Inc.
Binion formerly managed Binion's Horseshoe and launched the World Series of Poker before relinquishing control of the property to his sister Becky Binion Behnen. Behnen sold the property in March to MTR Gaming Group and Harrah's bought the rights to the World Series of Poker and the Horseshoe brand in Nevada. Harrah's, which now manages Binion's Horseshoe, recently created a nationwide series of poker events culminating in the World Series of Poker next summer.
"Most of the world's elite poker players have known him for years and consider him a good friend," said Ginny Shanks, senior vice president of acquisition marketing for Harrah's. "We're honored he's agreed to join us as we turn the tournament he created into a national circuit."
PokerNews will continue to bring you regular reports of the trial as it happens.