Poker murder: not guilty verdict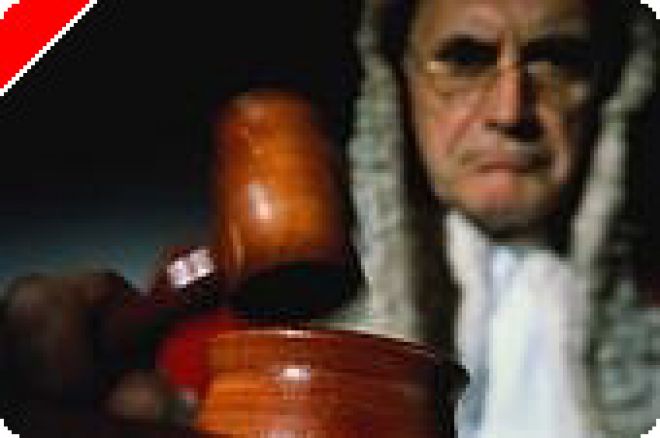 The retrial of a former stripper and her lover accused of murdering poker boss Ted Binion, who prosecutors said was drugged and suffocated, has ended in the aquittal of his mistress and her lover.
But the jury found Sandy Murphy and Rick Tabish guilty of conspiracy to commit burglary or larceny, burglary and grand larceny in a plot to steal a $7 million cache of silver bars and coins that Binion had buried in the desert. Defense lawyers had argued Binion, a longtime
heroin addict, died of an accidental overdose.
Murphy, 32, and Tabish, 39, each could face up to 16 years in prison. Sentencing was scheduled for January 28.
The jury deliberated fewer than four days before acquitting the two on felony charges of murder, robbery, and conspiracy to commit murder and or robbery.
Tabish was to be returned to state prison on other charges, while Murphy remained free on a $250,000 bond. Murphy has already served four years behind bars before being released on bail, and her lawyer, Michael Cristalli, said she should immediately be eligible for probation when she is sentenced.
Murphy wept, while Tabish nodded as the verdicts were read.
This was their second trial. Their original convictions were overturned on appeal last year by the Nevada Supreme Court, which ruled that the judge should have forced prosecutors to try an extortion case against Tabish separately. That trial was the subject of the book "Positively Fifth Street" by WSOP winner James McManus.
During the second trial, prosecutors portrayed Murphy as Binion's greedy girlfriend who was having an affair with Tabish, a former contractor from Missoula, Mont., and a friend of Binion.
Prosecutors said the two hatched a plot to kill Binion by forcing him to ingest lethal levels of heroin and the anti-depressant Xanax and then suffocated him to hasten his death. He was found dead at his home on Sept. 17, 1998.
Binion's family owned Binion's Horseshoe Hotel & Casino in downtown Las Vegas, famous for the World Series of Poker. But he lost his gaming license over allegations of drug use and ties to a mob.
Read more on this trial:
Poker Murder Trial Hears of "Burking" and Theft
Prosecutors open case in Binion trial (Updated!)