Binion murder trial begins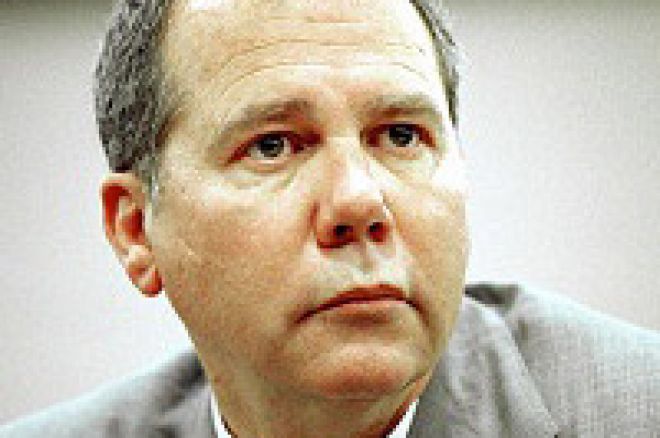 Jury selection has begun in Las Vegas for the retrial of the pair accused of the murder of Ted Binion, who ran Binion's Horseshoe, the home of the World Series of Poker.
Ted Binion, whose family controlled Binion's Horseshoe, was found dead in his home Sept. 17, 1998. In May 2000, his girlfriend, Sandy Murphy, and her lover, Rick Tabish, were convicted of his murder and sentenced to life in prison with the possibility of parole.
In 2003, their murder convictions were overturned by the Nevada Supreme Court and a new trial was ordered. Tabish remained in prison while Murphy was released in December 2003, pending a new trial.
Binion's family owned the famed downtown Binion's Horseshoe Hotel & Casino, the home of the World Series of Poker. But he lost his gaming license over allegations of drug use and ties to a mob figure.
He fell for the much-younger Murphy when he spotted her at a local strip club. She lived with him until September 1998, when police were called to Binion's Las Vegas home and found the 55-year-old's body next to a bottle of antidepressants. An autopsy showed he had lethal levels of Xanax and heroin in his system.
Murphy, now 32, maintains Binion's death was an accidental overdose. Police say it was a calculated killing during a sex orgy with Tabish, a 39-year-old contractor and that the motive was a piece of Binion's $55 million estate and a cache of more than $5 million in silver bars and coins that Binion had buried in an underground desert vault in Pahrump, 55 miles west of Las Vegas. Tabish built the vault for Binion.
The case was the subject of James McManus's best-selling book, Positively Fifth Street.
PokerNews will bring you regular reports of the new trial as it happens.