Baseball star gives back via poker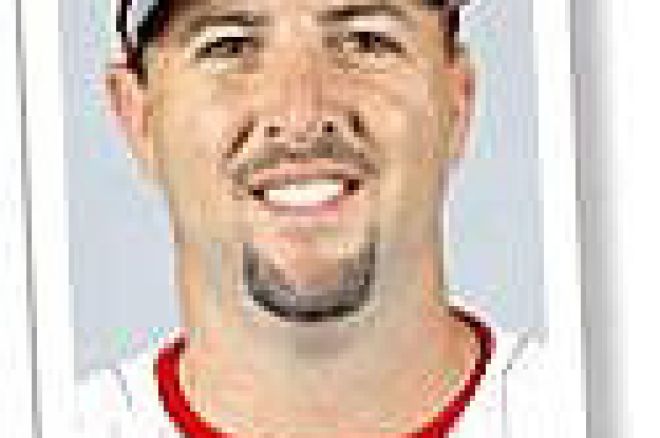 For years, the celebrity golf tournament has been a staple way for sports stars to raise money for charity, and give a little back.
Now, Philadelphia Phillies pitcher Cory Lidle has found a way to bring together his passion for poker, and give back to those less fortunate than him. Lidle, who led the National League in shutouts in 2004, has started a poker tournament. The Cory Lidle Celebrity Poker tournament will take place at the Hard Rock Casino in Las Vegas on Thursday, January 13th. Proceeds from this $1,000 buy in event go to the Make a Wish Foundation, and toward the massive need in Southeast Asia to help the victims of the recent tsunami.
Many celebrities from the world of sport, television, and film will be on hand at the Hard Rock for this fun event. Participating celebrities include baseball players Eric Gagne, Eric Chavez, Bret Saberhagen and Randy Wolf. In addition, celebrities like William "The Fridge" Perry, former Laker Rick Fox, and Lou Diamond Phillips will attend.
Recently, I spoke with Lidle at the Commerce Casino in Los Angeles about poker, charity, and the similarities and differences between being on the mound, and being on the button.
Pokernews: Where did the idea for the Cory Lidle Celebrity Poker Tournament come from?
Lidle: I came up with the idea around the all-star break last year. I had been to lots of celebrity golf tournaments, and this seemed like a really good option. Instead of four people per celebrity [like you would have in a charity golf tournament], you get nine people per celebrity, so it's an optimum way to generate a lot of money."
PN: How did you get involved with the Make a Wish Foundation?
Lidle: I got involved with the Make a Wish Foundation when Tim Hudson [Lidle's teammate when both were with the Oakland A's] had a golf tournament, and he had a couple Make a Wish kids there. When you see those kids, you get a new and different kind of appreciation for where this money goes."
PN: I assume Las Vegas was your first choice of where to have the tournament?
Lidle: "Everyone's always looking for an excuse to get to Vegas, and I felt this was a good one. Also, I think it's a good way for people to see we actually care more than just making money playing the game, and we give back to the community when we can"
PN: So, let's talk about your game. How long have you been playing poker, and how often do you play?
Lidle: "I started playing a year ago. Right now, I'm playing about four days a week. Whether it's an inexpensive tournament, or a $100 buy in no limit game, I stay cheap with it. I like the being at the table, and having the competition"
PN: With all the travel and waiting that comes with being a major league ballplayer, do you get a lot of chances to get some poker in?"
Lidle: "There's always card games going on the airplane, but its not something that anyone gets out of hand with…its not for high stakes, its more for fun, and to pass the time."
PN: Do you play much poker online?
Lidle: "I used to play more online, but I think I've played a total of about two hours online in the last two months. I really found out that that's not what I like. I play a lot of live poker, and a lot of times its just me and eight or nine friends"
PN: Any similarities you see between pitching and poker?
Lidle: "To be successful in both, you have to have no fear. To be successful in pitching, you have to go right after the hitter. In poker, it's the same thing; if you are on a bluff, you can't back down and show weakness. If you are on the mound if you want to make a pitch, you can't show weakness, you have to go right after the hitters. In poker, it's the same thing, you have to have no fear and keep on your plan."
PN: Many of the television outlets today are trying really hard to turn poker into a sport. Do you consider poker a sport?
Lidle: "I don't consider it a sport. Its more of an activity"
PN: So, let's talk about your upcoming charity poker tournament. Any celebrities in the tournament who are good players? Who do you like in the tournament?
Lidle: "Well, Mike Lieberthal [Phillies catcher] is a really solid player. But actually, Thunder Keller will be playing as a celebrity. At first, we weren't going to be letting any pros play, but I think it will be neat to have pro card players in there. I do think Thomas has an edge, but its sometimes more difficult for the pros to play against inexperienced players. An inexperienced player might stay in with a gutshot, and might make his hand, whereas a more experienced player would have folded."
The tournaments $1,000 buy in also includes a cocktail reception with the celebrities, VIP check in, and airport transfers. Also, tournament players can register thru the tournament, and get a $79 room rate at the Hard Rock Hotel. Cards will be in the air at 1pm on the 13th, and players can register online at www.corylidlecharitypoker.com or in person until 12:45pm on the day of the event. Good Luck!