Behind The Scenes At Paradise Poker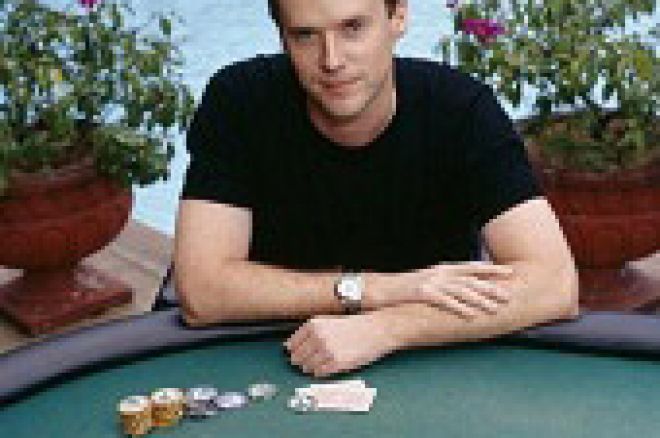 Recently we caught up with Scott Wilson, Director of Poker Operations for Sporting Bet PLC for a chat about Paradise Poker.
In the fall of 2004 Paradise Poker was acquired by Sporting Bet PLC. Since then Sporting Bet has seen it's share price rocket and Paradise Poker has moved up amongst the big boys in the online poker world.
Scott Wilson is Director of Poker Operations for Sporting Bet and a man well accustomed to poker, he is a regular player at major events like the WSOP and WPT. In the early nineties Scott was a regular face in Las Vegas at The Mirage and Bellagio, he made regular trips there whilst working as a stock broker in Canada. It was through the brokerage industry that he got into poker. Five years have passed since Scott moved to Costa Rica, at a time when only Paradise Poker and Planet Poker were the online options available to players. Since then he has witnessed the explosion in online poker first hand.
Poker News had the chance to talk with Scott recently, here is our interview.
PN: Hello Scott, thank you for sparing a few moments to talk to Poker News about Paradise Poker.
Paradise Poker recently joined forces with Sporting Bet PLC, a company listed on the UK stock exchange. The share price of Sporting Bet has recently rocketed to over £3 per share. Paradise Poker has already contributed over £8,000,000 profit to Sporting Bet since last November. These must be exciting times for Sporting Bet shareholders?
Scott: No question, there has been a fantastic ascent in the share price since the time of the acquisition. At present, we are the only publicly listed Online Poker company. Investors (both individual and institutions) finally have a channel through which to make an investment in a major player in the online poker market. Long term shareholders, as well as recent investors who saw the accreative value Paradise was bringing to the table, are reaping the rewards.
PN: With so many online poker rooms around now, is the online poker market reaching a peak in terms of player numbers or do you see further growth on the horizon?
Scott: With that question, obviously, you're talking to an optimist! January saw about a 9% growth rate for the industry as a whole (according to pokerpulse.com, an industry tracking site) and we certainly saw a nice jump in new customers for the month. There are no signs that the industry is peaking or flattening out as of yet. With so many channels broadcasting Poker on TV, and as you mention a large number of sites out there now, each passing day sees online poker as a product reaching new potential customers. Hopefully this year we'll see the World Series of Poker winner a player who won his or her seat on Paradise!
PN: Poker has a loyal following, how do you intend to keep your players at Paradise during 2005 and beyond?
Scott: We do have a loyal group of players and that has come from our commitment to customer service, superior software (in my opinion) enhancing the playing experience, and a number of exciting events to take part in such as the Masters Championships on March 6th. Look for more events like the Paradise Masters, larger guaranteed prize pools, and numerous chances to win entry into brick and mortar events like the World Series of Poker's $10,000 main event, and the World Poker Tour's $25,000 Championship.
PN: With the $1,500,000 Paradise Masters Online Championships upon us. I believe the final ten players are to be whisked away to a tropical locations to fight it out, can you give our readers a clue as to where this might be?
Scott: Bring your swim suit and your sun screen if you are lucky (and skilled) enough to make it to the final table!
PN: Are big guaranteed prizefunds, like the Paradise Masters, something we can expect more of at Paradise Poker?
Scott: Absolutely. Exciting events like these are a big draw for players. Cash games are one thing, and we offer a wide variety of those, but with tournaments being the televised product, it is what players are looking for these days. As one of the first into the industry, we've built a critical mass of players in our 5 year history that allows us to offer large guaranteed prize pools, and that in turn garners the attention of other players looking for a new site to try out. New sites end up being a real plus to us as these new sites spend marketing dollars reaching out to prospective new customers, but once these new customers whet their appetite for this exciting new hobby, they invariably look to see what else is out there for them. With 7 figure guaranteed pools like the Paradise Masters, it's a shinny lure to have on your line. Look for more events like this in Paradise through 2005.
PN: Caprice talks us through the basics on the Paradise Poker website. Are there any plans for future instruction videos like the ones in Poker Coach, perhaps for new players to Omaha and Stud?
Scott: That video is a great introduction to Poker. As the saying goes, 'holdem takes a minute to learn and a lifetime to master'. We'll assist the player with the first step of that axiom with the Caprice video, and it's up to the player to work on mastering the game after that, but we do have a number of tools to help those keen to keep learning. When a player is at the table, he or she can monitor their play with our statistics tracking. As you play, we'll keep track of how often you see the flop, raise and re-raise, and the amount of times you win a hand where you see it through to showdown. These types of tools simply were not available to players in the pre-online world and they are invaluable learning tools to new players.
PN: Some big name players can be found at Paradise Poker, including Steve Badger and Kirill Gerasimov. Do you know of any other famous players who frequent the Paradise tables?
Scott: Over the course of the last 5 years, we've had just about everyone who is serious about Poker spend some time at our tables. We've been around since 1999, making us one of the true trailblazers in online Poker and everyone in the game initially played or tried out Paradise to see what the online version of the game was all about. There are a number of well know players (and well known people in general) at the tables at any given time.
PN: With technology improving all the time, in 5 years will everyone still be playing Paradise Poker on their home machines? Are there any plans to expand Paradise Poker by taking the platform to other mediums such as cellphones or interactive TV?
Scott: Extending our offering to the widest number of people possible is the goal, and if that means opening up to other platforms, we'll be doing that.
PN: Thanks once again Scott, good luck on your next trip to Vegas.
Paradise Poker is one of the oldest surviving online poker rooms around. From the early days of just a couple of dozen players to the many thousands that frequent their tables today, they have provided a world class platform for poker players online.
Check out our review of Paradise Poker for an in-depth look at the features of this poker room and the chance of a $100 bonus.