Dutch Boyd Picks Up Sponsorship For Poker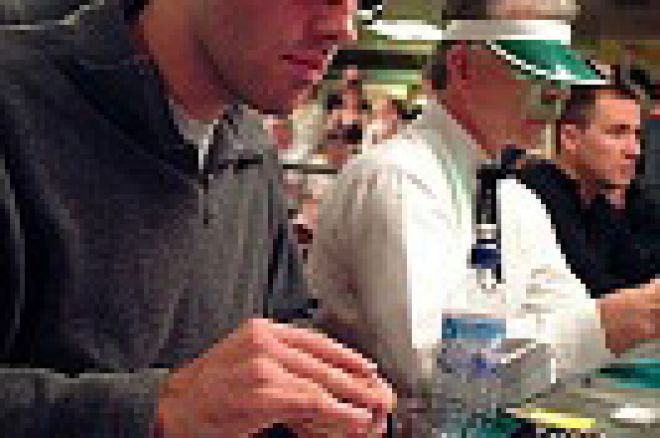 Dutch Boyd's poker road has been a rocky one, to say the least. He picked up the game after seeing the movie "Rounders" and, in 2003, rose to some prominence in the game with a stirring twelfth place finish in the Main Event at the World Series of Poker. He also has fallen into the valleys of the game, aligning himself with a failed online poker venture which has earned him the scourge of most in the poker world. Now, it seems, Dutch is ready to make the rise back up.
Through a sponsorship by C. I. Host, a company based in Dallas/Fort Worth, TX who specializes in Internet web hosting and data center operations, Boyd will be playing on this year's World Series of Poker Circuit, beginning with the February 27th event to be held at the Harrah's Rincon in San Diego, CA from then until March 2nd. The road will continue along the remainder of the circuit's trail, ending up in Las Vegas and the World Series of Poker itself.
C. I. Host is known well for its innovative and (self-coined) "guerilla marketing" campaigns. In the past, it has extended itself to the actual tattooing of the back of a man's head with the logo of the company. Boyd, however, will get off light; he will have the sponsorship emblazoned on his attire rather than his body.
"C. I. Host invented the tattoo ad craze and, naturally, some folks thought we weren't playing with a full deck," mentioned C. I. Host Chief Executive Officer Christopher Faulkner. "Now, we'll try our hand at poker. Dutch has taken the poker world by storm, a veritable unknown who has won big. C. I. Host will take some of that action."
It shows the impact of the game of poker when such a company goes into a venture like this. It also reaches one of the admitted goal of the World Series of Poker Circuit. The Circuit was put together to encourage players to get sponsorship to play, thus providing said sponsors the television exposure of ESPN, which could reach upwards of one million people who watch the Circuit's broadcasts.
Boyd has been vilified for his past indiscretions. Mention his name and there are usually players somewhere who have an opinion, either one way or the other, on the man. With this sponsorship, Boyd is able to get back into the game. It remains to be seen how he will use this opportunity himself, let alone the company that sponsors him.