Behind The Scenes At Noble Poker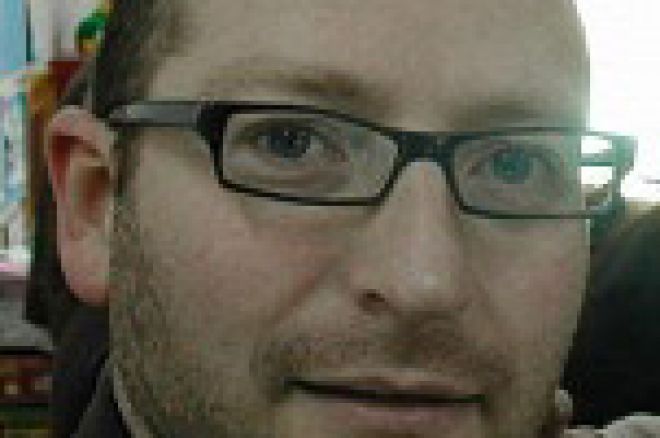 We recently caught up with the COO at Noble Poker, Michael Katz, for a chat about their exciting poker room and the exclusive $500 bonus on offer for Poker News readers.
Michael Katz is the COO of the Poker Division of the Marketing Company for Noble Poker, Traffic Sales. Recently we were lucky enough to get the chance to briefly talk with Michael about Noble Poker. Here is our interview.
PN: Hello Michael, thank you for talking to Poker News. Noble Poker is clearly a growing poker room, tell me why players should choose to play at Noble Poker rather than one of the many other online poker rooms.
Michael: We offer a new and fresh approach to online poker with our excellent state-of-the-art software. In addition, we will give our customers a full poker service ranging from poker games for individual players to setting up private ring games and tournaments with exclusive participation for our player's friends.
PN: Poker News readers can get a $500 signup bonus at Noble Poker, this is a huge sum, what other bonuses & promotions are currently on offer?
Michael: It was a very serious decision to offer a 100% match bonus up to $500 free for Poker News visitors but we realized that to be taken serious in this industry, you need to make serious offers. In addition we are also offering seats to the WSOP, monthly $25,000 guaranteed tournaments and frequent bounty matches with our professional players.
PN: Noble are sending 4 players to the WSOP this year, many are predicting the main event to be the biggest in WSOP history. How can players win a seat through Noble?
Michael: We're currently offering sit and go and multi table qualifiers to our $200 buy in super satellite. At a win ratio of 1 in 45 for our super satellite, we hope to be sending quite a large number of players to the WSOP. Starting from April we'll be adding a freeroll qualifier based on raked hands. In addition, we intend on taking a number of our top players to the WSOP just to say thank you for playing at Noble Poker.
PN: Your software currently offers a 3D perspective of the playing table, for a more realistic, true to life view of the play. Is this proving popular with your players?
Michael: Everything in life is a matter of personal opinion. We have had received fantastic feedback about our 3D side view. The best thing though, is that our standard top view is just as exhilarating and exciting.
PN: Noble Poker sponsor several professional players including Gary Bush, John Kabbaj and recently "Mad" Marty Wilson. Three very talented players in the world of poker. Are you looking for more players to sponsor, if so, what criteria are you looking for?
Michael: We're always looking for poker talent in Europe and the USA. People who know the game and are seen to be 'poker ambassadors' in a rapidly expanding sport. We look for discretion, ability and star quality.
PN: Your website claims you "can guarantee, with confidence, the fairest game possible." A comforting statement, what measures do you have in place to catch fraud should it occur?
Michael: We have a professional team of poker experts checking fraud and collusion. They are the best and that's why they're working with us.
PN: Noble Poker seems a safe and exciting place to play, if I tell my friends about it will you pay me a finders fee? If so, how much?
Michael: We run a refer-a-friend program where players receive $25 for each friend they recommend, once the friend has met the poker room's requirements.
PN: Finally, what goals do you have for Noble Poker during 2005 and beyond?
Michael: As a young and energetic poker room we have many goals. First and foremost is to offer players exactly what they want. We have a great deal of flexibility to implement programs based on the feedback we receive from our players. We really want to be known as a poker room for people who want to play their kind of poker at all levels. Gaining the respect and credibility of the poker playing community is our number one goal for 2005.
PN: Thank you Michael, we wish Noble Poker all the best.
The Noble Poker review takes a detailed look at the poker room and the features on offer, check it out today.