EPT Grand Final, Final Report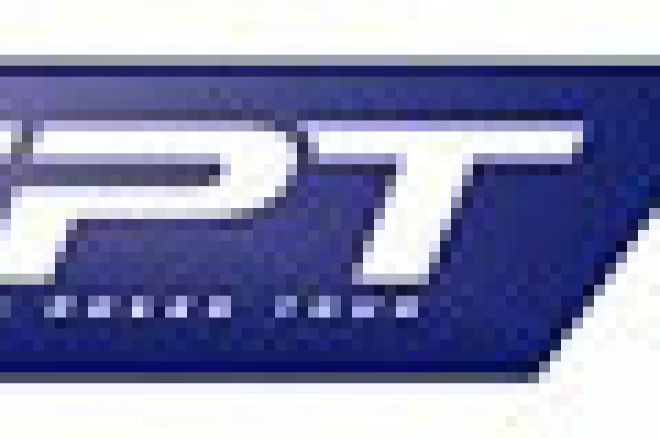 Two hundred eleven players lined up, and put down their 10,000 Euro to play against the best Europe had to offer. The largest prize pool in the history of European poker awaited the final 27 combatants, each of whom would do no worse than 11,900 Euro. The chip counts entering the final table were.
Brandon Schaefer 488,500 in chips
Romain Feriolo 475,000
Rob Hollink 384,000
Kevin Seeger 364,500
Abdulaziz Abdulaziz 181,000
Ben Grundy 90,500
Mikhail Ustinov 68,500
Alex Stevic 57,500
The storybook saga of Brandon Schaefer was kept alive one more day, and indeed he was the chip leader entering the day. But, the day was far from over.
The first elimination of the day was also the bad beat of the day, as Mikhail Ustinov and Alex Stevic got all their money in preflop. Ustinov had QQ….Stevic had JJ. You know what is next as a J of the flop all but ended Ustinov's run Mikhail Ustinov, 8th place, 59,500 Euro.
Ben Grundy was next to go. Ben literally looks 15, but played like a man well beyond those years. Unfortunately for Ben, he walked into the trap laid by Rob Hollink, as Hollink slowplayed a flopped set, and Grundy was free to go celebrate, but would be carded at any bar he went to. Ben Grundy, 7th place, 79,500 Euro.
Next Abdulaziz thought it was time to make a move on Romain Feriolo, as the Frenchman had been bleeding chips for an hour or so. Abdulaziz made a move with K6, only to be called by Romain's eights, and it was Abdulaziz who was left bleeding. Abdulaziz, 6th place, good for 99,500 Euro.
Brandon Schaeffer still had a ton of chips at this point, and got some more chips to throw on the stack with the next elimination. Kevin Seeger moved all in with eights, into a ten high board. Schaeffer had an automatic call with his pocket Aces, and there was no miracle to come for Seeger. Kevin Seeger, 5th place, 118,000 Euro.
Romain Feriolo was next to go. After losing a significant portion of his stack on ill fated bluff attempts, Romain was down to the felt. Romain moved all of his chips in with A3, but was called by Rob Hollink, who only had K2, but had a lot of chips. A king, and no Ace ended Romain's run but he had to be happy with the 139,000 Euro he was taking back up North with him for 4th place.
Now down to three, Alex Stevic had the most fans, but the fewest chips. Both Schaefer and Hollink had mountains in front of them, but Stevic's was more like a small hill. Stevic chose to put his chips in with AQ, but ran into Hollink's KK, and ran out the door to spend his 178,000 Euro he had earned for 3rd place. I don't even want to know how much the bar tab was when Alex got done buying for his very vocal contingent of fans.
Once heads up play began, it was going to be the fairytale kid Schaefer, or the seasoned pro Hollink. After going back and forth with the chips for what seemed like forever, Experience bested youthful exuberance. After taking the majority of his chips the hand before when he slow played trips, Hollink, and his two pair bested Brandon, and his top pair, and the European Poker Tour had its first champion. Brandon Schaefer finished 2nd, and walked with 350,000 Euro, and a lifetime of memories from the month that almost wasn't. Hollink walked with 635,000 Euro…the biggest single prize ever given out in a European Poker Tour event.
You have to hand it to John Duthie, Thomas Kremser, and Warren Karp. The European Poker Tour was precisely that – a tour….Complete with its stars, and its wonderful stories, the EPT has written a few pages that people who run tournaments all around the world could learn from. The dealers, staff, and facilities were well prepared, and well done all the way around. Congrats Rob, see you next year.
Please visit our online poker room directory to see the best bonuses on the web!