The Mirage Poker Showdown Contest: Sponsored by Poker Champs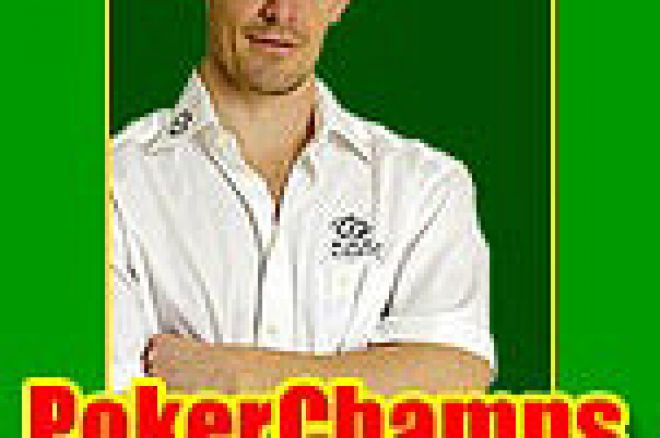 Online poker room Poker Champs was kind enough to sponsor our next contest.
Readers may recall that we had a contest to pick their top 10 picks to win the WPT Championship. The contest was a smashing success, so we decided to have another.
Send your top five picks to win the Mirage Poker Showdown to our contest boy, Schecky at schecky@gmail.com . The Deadline for entries is noon EST on Monday, May 23rd Put the five picks in the subject line, as well as the body of the e-mail. In addition, pick a number between 1 and 100, and include that in the body of your e-mail as a tie breaker. The winner of the contest will be the person whose five players walk away with the most prize money.
At the conclusion of the Mirage Poker Showdown, we will calculate the winner, and let that person know by e-mail.
The winner will be free rolled into the Poker Champs Weekly Main Event $150 tournament on Sunday, May 29th. That's right, free rolled. No cost, zero.
The Deadline for entries is noon EST on Monday, May 23rd. Be sure to include your tie breaker number of 1 to 100, as a tying entry without a tie breaking number will automatically lose the tiebreaker.
Who gives you more value than Pokernews.com??
Ed Note: We thank Poker Champs for sponsoring this contest, and so should you. Download the software, and check them out.