World Poker Exchange Signs Pescatori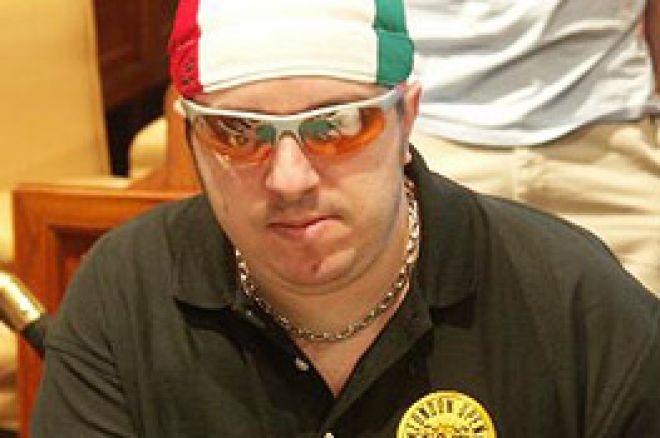 Online poker rooms have gone with the use of "big names" to advertise their sites. Full Tilt has the vast array of talent that plays at their site, as does PartyPoker, UltimateBet, and others too numerous to mention. Now the World Poker Exchange is getting into the act of having a big name professional to promote their site.
The World Poker Exchange recently announced that they have signed Max "The Italian Pirate" Pescatori to an exclusive partnership with the company. It is the first signing of its type for the up and coming site, and Pescatori will also contribute his poker knowledge and bookmaking skills as he assists in setting up lines for poker tournaments.
Pescatori will write a monthly column for the site and its members and will additionally host his own table, where he will take on all comers. The column and table should be available in July. He will also represent the site during the currently running World Series of Poker and during the London Open, coming up in August.
"We are extremely pleased to welcome Max Pescatori to the World Poker Exchange family," stated Haden Ware, Managing Director of the World Poker Exchange. "Max's extensive odds making knowledge and poker skills will enable our members to widen their knowledge and abilities."
"This sponsorship is a very important milestone in my career," echoed Pescatori. "I am excited and honored to be part of the World Poker Exchange family and look forward to playing a role in helping the World Poker Exchange meet its commitment to becoming a major player in the online poker world."
For those of you who may not have heard of him, Max is a very successful young player. Born and raised in Milan, Italy, Max is called "The Italian Pirate" for the bandana that he wears at tournaments that resembles the Italian flag. He also has been very successful in the tournaments that he enters. He captured 24 money finishes in 2004, and has done well this year also, finishing second in the $2,500 No-Limit Hold 'Em tournament at the Mirage Poker Showdown and taking down $75,000. He also has performed well in the syndicated Ultimate Poker Challenge, reaching the final table a record eight times in that weekly event.
The World Poker Exchange is showing the poker community that they are in the game for the long haul with the signing of Max. It remains to be seen what he will be able to do for the site in the long run.
Ed Note: Do you want to chat in your own language at the poker table? Everest Poker's software allows you to see chat in many different languages.