Live Poker Coming To Fox Sports Network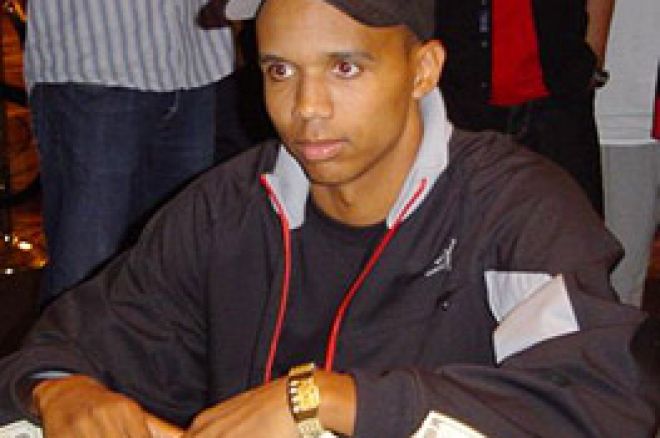 The team at Full Tilt has been making this year's World Series of Poker their own personal playground. Allen Cunningham, Phil Ivey and Erik Seidel have all captured bracelets and Chris "Jesus" Ferguson and Jennifer Harman have played excellently, making a few final tables for each of them. As we begin to hit the homestretch, Team Full Tilt will attack something rarely seen on American television.
On July 13th, the FullTiltPoker.net Championship at the Wynn (the match will be held at the nightclub La Bete in the Wynn) will be broadcast live (meaning it should start around 9PM on the East Coast) on Fox Sports Network. It will be rerun later the same evening, and FSN should be able to get several broadcasts out of it. Up for grabs will be $500,000 in cash among those scheduled to play.
And what a lineup it will be! I know I have always wondered what would be the outcome of a sit and go among the powers of Full Tilt, and now we should see. Scheduled to play in the game are Ferguson, Ivey, Seidel, Harman, John Juanda, WPT Ladies' Night Champion Clonie Gowen, "Celebrity Poker Showdown" host Phil Gordon (having a good Series in his own right), and Andy Bloch. Seeing how they are coming onto his ground, joining the Full Tilt party will be the poker ambassador of the Wynn, 2004 Player of the Year Daniel Negreanu. Serving as the play by play man will be veteran announcer Barry Tompkins with the color provided by Full Tilter Howard Lederer.
While the tournament action should be fast paced and exciting, viewers will be able to see the effects that tournament play has on a player. Each one at the table will wear heart monitors, demonstrating the effects of high stakes play on each of the combatants.
Fox Sports Network was the first (and still the only) network to ever take on the challenge of broadcasting live tournament poker. FSN broadcast the American Poker Championship just last year, and viewers should be able to see that tournament poker is actually a drawn out process, rather than the two hour events that are seen on other broadcasts of tournament poker.
Of course, the lineup is subject to change (do you honestly think that one of the players would walk away from the Main Event if they were still in it?), but it still should be an exciting evening of poker. Mark the calendars, program your TiVo's, and prepare for only the second live poker event telecast in the United States, the FullTiltPoker.net Championship at the Wynn!
Ed Note: Full Tilt is the place to play with all these great pros.