Two friends use Online Poker to keep their business afloat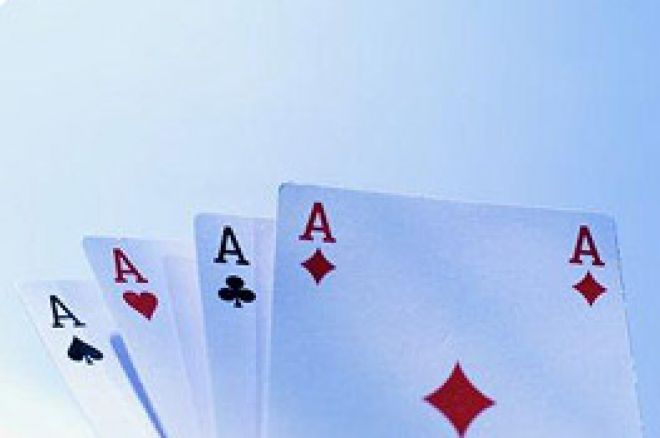 Some people earn their livings by playing poker on line, while others work nine-to-five jobs to make ends meet. Somewhere in between lies the story of two San Francisco friends who are using their poker winnings to keep their company afloat.
Two out of the three employees of San Francisco-based ClearContext have been paying themselves with their poker winnings instead of receiving a regular paycheck.
Both Brad Meador, head of operations at ClearContext and his partner Deva Hazarika chief executive officer at this fledgling company forgo huge salaries usually associated with their titles in the hopes of making it big.
ClearContext produces a program called ClearContext Inbox Manager. The program helps Microsoft Outlook users sort and organize their email. A user can have an in-box manager that uses a set of patent-pending algorithms to determine which messages are high priority, moving them to the top of the in-box list.
Meador and Hazarika have been forced to play poker to keep their company going because not much money is available for funding start-up companies these days.
The early 90s were highlighted by financial support for start-ups from venture capitalists, but the climate changed in the late 90s when businesses felt the repercussions of many so many start-ups failing.
In 2005, venture capitalism is slowly making a return and consequently, companies like ClearContext are having to find new ways to fund themselves. This is where online poker playing comes in.
Eador and Hazarika put in 50 or more hours a week at a small office in the expensive South of Market district of San Francisco, then spend another 10 to 15 hours conquering the online poker community. They play mostly at night and on weekends, playing mainly Partypoker.com, Ultimatebet.com, and PokerStars.
According to Hazarika, online poker started as just a hobby but both he and his partner quickly realized that this was a way that they could make money to fund the company. Despite happening at a time of little money, they survived and found a new way to help pay the bills.
Meador and Hazarika are relying on poker for the only for the moment, however, they have hopes that that the thousands of internet users who have downloaded the free 30-day trial version will eventually be the ticket to their success.
Ed Note: Support your self by playing at Pokerroom.com If you own a Mac, you can play here!