Poker Program Pushes Proper Heads-Up Play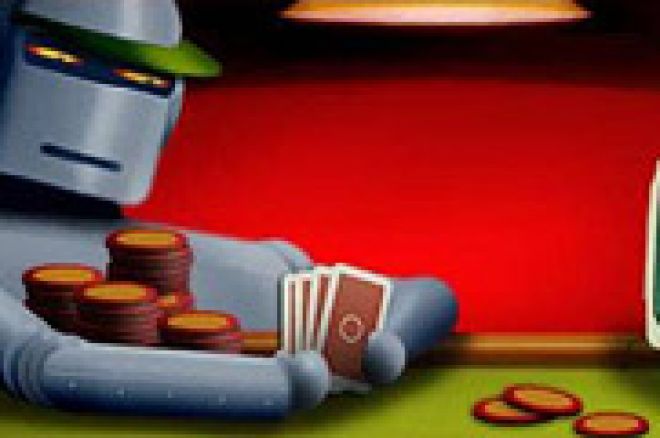 There are so many things to consider when sitting down at a poker table. Important observations like the size of other player's stacks, how to position bet, and how to play short-handed, but none maybe as important as having the capability to beat an opponent one-on-one late in a tournament.
The late-game, heads-up style of poker is becoming an increasingly important part of the game. This style of play was recently featured in this year's NBC Heads-Up Poker Championship and drew a decent size television audience. Eventual winner Phil Hellmuth, bested a field of 64 pros and pocketed $500,000 when he showed the world what it takes to win heads-up matches.
With the importance of heads-up play becoming a major focal point of game, players are looking for ways other than making the final two players in a game or tournament, to practice their technique.
If you are looking to strengthen your heads-up play, then you might want to consider visiting Turning River.com, an online site that provides poker calculators for free. The information provided by these handy poker tools is critical to improving a player's heads-up skills.
With Turning River's new Heads Up Hold'em calculator, players can easily calculate the odds of their hands. This gives players a mathematical advantage over those not using similar math-based styles or players not familiar with hand values.
According to the man behind Turning River, who is known as Mongoose in the online internet community, there is serious value in learning these techniques. "Heads Up poker is significantly different from other forms of poker. Hands you wouldn't like to have at a table full of players can make you smile when you have them in a heads up match," said Mongoose in a recent press release.
The best quality of these important tools for poker is that they are completely free. That's right, in a world of profit, Turning River offers a great way of improving your game for literally nothing! In a game where players like to maximize their profit and reduce the amount of risk they take, these handy calculators make playing a whole lot easier and more fun (winning is always better than losing).
In addition to the Heads Up Hold'em calculator, Turning River also provides calculator tools for games such as Texas Hold'em, Omaha, Omaha Hi-Lo, 7 Card Stud, and 7 Stud Hi-Lo.
Ed note: Put this calculator to good use while playing at Ultimate Bet.