Paradise Poker to run free $1.1 million tournament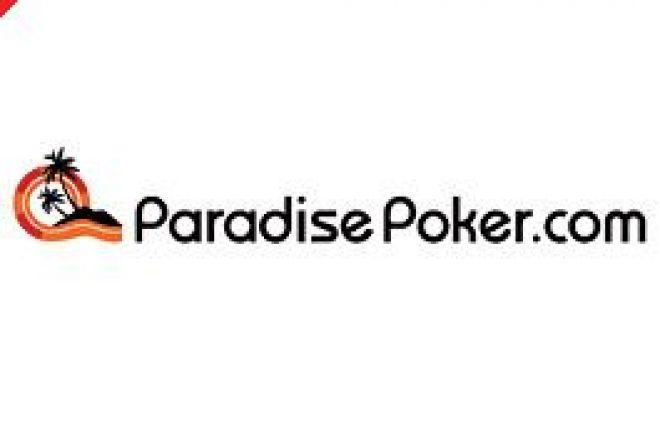 Although many poker lovers are still recovering from the World Series Of Poker, Paradise Poker wants some attention. This popular Website is turning heads with a record-setting free-entry, $1.1 million tournament in August.
The free tournament will be the first online event to offer a $1 million dollar first prize. If that isn't enough, places two through ten will receive $10,000 and a free trip for two to a secret tropical getaway to play at the final table. The tournament will pay out 500 winners.
Running now through August 26, Paradise Poker will be running three "FreeMillion" heats per day. A 4,000-player limit per heat is sure to fill seats quickly. With no direct entry into this tournament, this is truly a free event. A player must win entry through one of the three daily events.
The three tournaments begin at 4:00 p.m., 9:00 p.m., and 1:00 a.m. EST, and will advance 10, 20, and 30 players, respectively. Players who make the cut will be entered into the final event on August 27.
Players can enter as many times they want, but with stipulations. The first entry is free, meaning that that you don't have to have a real-money account. All following entries must be paid for with "MillionPoints," which can be earned by playing raked-cash games, multi-table tournaments, and mini tournaments. You'll need 100 "MillionPoints" to enter the heats. Players will be notified by an on-screen pop-up that they have reached the 100 million and are eligible for a heat.
The final event is sure to be a barn-burner with over $1.1 million in the prize pool, so make sure to enter when registration begins, two hours before each heat.
Paradise Poker, which has been operating since 1999, is one of the Web's most popular poker sites. Known for its excellent graphics and fast game-play, Paradise stays on the cutting-edge of poker technology. Add its high player volume into the mix and poker players new to the site will find a perfect poker cocktail.
Paradise Poker is living up to its name with this unique tournament.
Ed Note: Paradise Poker are always having big tournaments. Download the software, and check out the action.