Poker Power 888.com Set To Go Public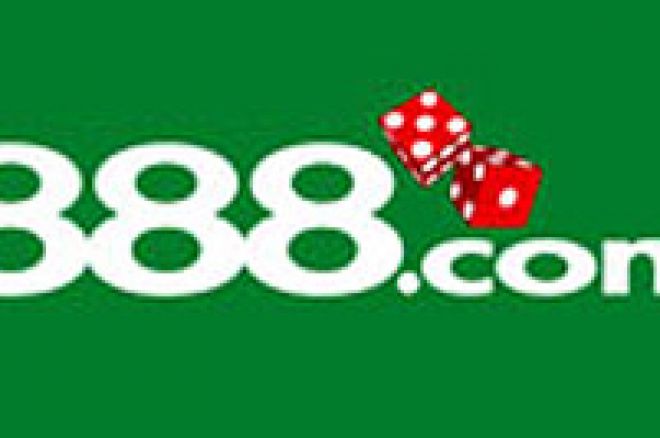 Over the last two months, the business world has seen several online poker giants become publicly traded stocks and it looks as though 888.com will be the next company to shoot through the economic stratosphere.
If the success of PartyGaming and Empire Online's recent flotations on the London Stock Exchange are any indication on how 888.com will do, its founders will become some of the wealthiest people in the industry.
According to a Times Online report, when the stock goes public next month, it is expected to raise $1.5 billion. The chief executive of Gilbraltar-based Cassava Enterprises (888.com's operator), American John Anderson, stands to make $60 million (US) for his 4 percent share in the company.
Estimates predict that the company is very sound and will deliver earnings before earnings before interest tax, depreciation and amortization (ebitda) of close to $70 million this year.
The biggest winners of 888.com's flotation will be the two Israeli brothers, Avi and Aaron Shaked, who founded the company seven years ago. According to the Times report, the two share a 70 percent stake in the company, while a family-created trust run by Shay and Ron Ben-Yitzhak has about 20 percent. Shay Ben-Yitzkah is the only one still involved in the daily operation of the company.
In addition to the four men and the CEO, HSBC, Cassava's lead underwriter is looking to collect fees of close to $15 million pounds. HSBC's earnings will depend on the amount of new money raised and the level of market success that the firm orchestrates.
Credit Suisse First Boston was originally advising Cassava's stockholders but decided against continuing to advise the company because of the murky legal climate of poker in the US. These duties will fall to HSBC and Numis and Lazard.
One of the biggest reasons for 888.com's success is its unique set of promotions. As reported previously on PokerNews, 888.com's second UK Open, is certain to draw interest from the poker community and gives 888.com a major tournament to rival those of competing sites like Party Poker and Paradise Poker.
Ed Note: Heads up is the purest form of poker. Great heads up action always at Pacific Poker