Jennifer Tilly Wins Another Poker Title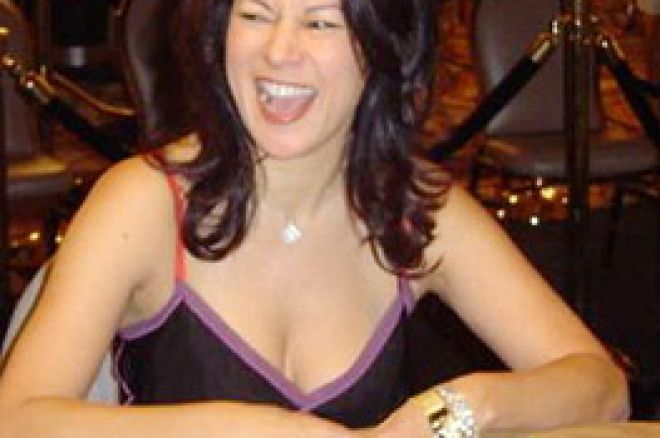 Some people are destined to find success, whether it's at the poker table or in life. One of those lucky few has worked her magic once again and has solidified her place in the modern landscape of the game.
Jennifer Tilly came out of nowhere when she won her World Series of Poker bracelet. Sure, she is well known for her Academy Award nomination (Bullets Over Broadway) and her television and film roles, but few would have considered her an odds on favorite to win the woman's title, let alone become the first woman to win both a WSOP title and a World Poker Tour (WPT) Ladies Night championship.
Tilly once again shocked the poker community by dominating her competitors at the WPT event held at the Bicycle Casino in California, taking the title and making it known that she is more than just a fluke.
"I felt like I was suffering from 'impostor syndrome.' I had these niggling self-doubts. But now I know I can really play. These women were extremely tough pros with blood lust at the poker table. My goal has always been to win a WPT event and now I've done it," Tilly said after her victory.
WPT founder and CEO Steven Lipscomb had nothing but praise for Tilly after her victory and believes that she is a perfect representative of the tour. "Jennifer Tilly embodies the new breed of player on the WPT. Regardless of gender, age, education, or economic background you can become a champion if you work hard and learn the game. We have always said on the WPT, "Anyone can play, anyone can win." When an actress that has only been playing for 12 months can best some of the best poker players in the game, you witness the democracy of the game," Lipscomb said in a recent press release.
In addition to winning a $25,000 seat at the WPT Championships in November, Tilly won a specially-designed pink poker set with the WPT logo and Breast Cancer Ribbon. Both the Bicycle Casino and WPT donated $10,000 to Breast Cancer Research in honor of Tilly and the other players at the final table.
The victory was no surprise to her poker pro boyfriend, Phil 'Unabomber' Laak and he believes her preparation played a crucial role. "I'm so proud of her. I directed her to read poker books and gave her maybe one piece of advice each week. We'd watch the WPT DVDs and I'd pause them, asking her what she would do and how many "outs" that player had (chances to win). I knew she was finally ready to play tournament poker when it only took her about 14 seconds to come back with the right answer," Laak said.
Without a doubt, Tilly has cemented her place in today's game and is no longer a player that can be taken lightly by other pros. Players beware, there is a new queen trying to take the throne in the world of women's poker.
Ed Note: Poker Stars are right in the middle of the WCOOP...check it out!