The Poker Dome is Coming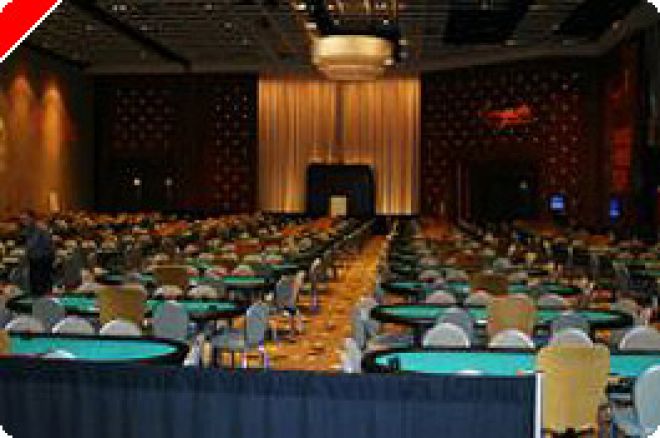 One day I heard a friend reference the current state of televised poker as being in a "Mad Max Beyond Thunderdome" stage, I suggested that he was being a bit dramatic. Sure enough, two weeks later, FSN fulfills my friend's prophecy with its latest addition to its poker line-up and is promising dramatic poker television that might set the new standards for poker television programming.
FSN is set to announce its newest addition to its poker line-up, Mansionpoker.net Pokerdome Series on Monday. The dome will be erected in Las Vegas and will house some of the biggest stakes in the history of the game.
According to various news reports, the marquee event will take place in July and will offer a winner-take-all $60 million prize. The hotly-contested action will feature cards that carry computer chips so fans can easily track which cards were discarded or used. The dome is a wonder in and of itself, featuring one-way, mirrored glass with microphones located everywhere, so fans sitting around the dome can see and hear all of the action.
FSN will erect the dome in Las Vegas, but the action won't take place in a traditional casino setting. In order to not violate various gambling television laws, the FSN matches will take place in either a mall or a hotel.
The series is set to start in May and has another special trick up its sleeve that should add to the drama. The phrase "speed poker" is an understatement as players have 15 seconds to decide how to play hands that could ultimately lead to the biggest defeat or biggest win of their lives.
According to FSN's executive vice president of programming and production, George Greenberg, the network has high hopes for the new action. "From a network perspective, this will be the largest poker deal ever brokered in television history. This will feel every bit as big as our Fox NFL telecasts."
To drum up publicity for the new series, the mega-event on July 12 will be held in Australia and will feature six players, each having to pay the $10 million buy-in fee.
The Mansionpoker.net Pokerdome series should provide plenty of action during its two-hour broadcasts on Sunday nights at 11 p.m. FSN owned-and-affiliated regional sports networks will run the show for 43 consecutive weeks.
Ed Note: Paradise Poker is the place to play in your own Poker Dome.