Daniel Negreanu Column Hits Four Million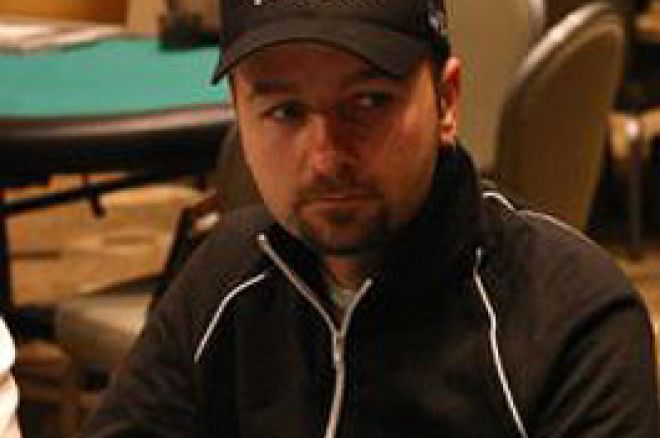 Daniel Negreanu has reached a new milestone in his career, but it isn't happening on the felt. Thanks to his syndicated newspaper column, Negreanu now has millions of fans across his homeland of Canada and the United States.
According to a recent press release, Negreanu, who is one of the leading money winner on the professional poker circuit, is carried by 35 newspapers with a combined circulation of over four million readers. Papers like the Houston Chronicle, Boston Globe, Philadelphia Inquirer, Seattle Times, Detroit News, and the Toronto Sun have turned to Negreanu to increase their number of readers and have found positive results.
Negreanu's weekly column has found an audience with both its witty and insightful commentary and brilliant game analysis. One of the keys to the success of the column is Negreanu's approach toward answering the questions of fans and players. Negreanu is crossing the boundaries of the player spectrum with his tips and makes the game accessible to the average newspaper reader.
Houston Chronicle's sports editor, Fred Faour, has nothing to say but positive things about Negreanu's column. "We've been looking to add a poker column in the Houston Chronicle for some time, but we wanted to make sure we had the right person to do it. Our goal was to find a high-profile, easily recognizable player with distinctive personality and style. We think we have that with Daniel Negreanu. His credentials are impeccable, and his columns are informative and entertaining."
Already approachable via his website, FullContactPoker.com, Negreanu has taken great steps to reach out to his audience and make himself available to his fans. Those interested in Negreanu's philosophy on the game can submit their questions on his website and if they're lucky, their question might be used in his column.
The multi talented Negreanu is already well-known for his impressive 2004 finish as the consensus Player of the Year, but with his column, Negreanu might soon become the most recognized player in the game. One thing is for sure, the new exposure can't hurt his fledgling poker site, FullContactPoker. Make sure to keep a look out for Negreanu, as he is positioning himself to be a force in the poker world in 2006 and for years to come.