Harrah's Partners with Glu for Mobile Poker Content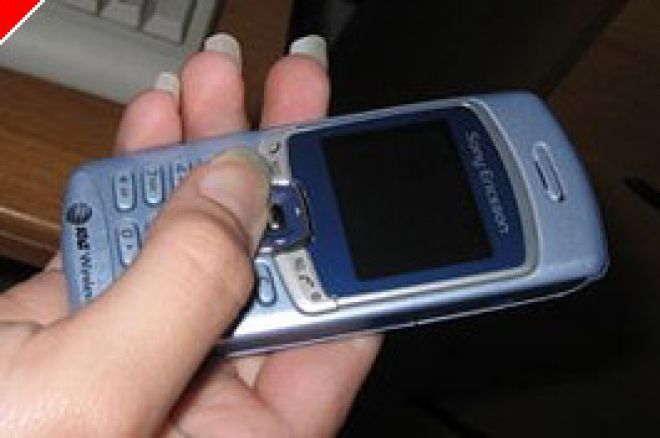 Harrah's is taking yet another step in furthering it's giant gaming conglomerate with the recent announcement of its partnership with Glu Mobile. Already a behemoth of a company, with numerous gaming properties, not to mention owning the rights to the World Series of Poker, Harrah's is now moving into the arena of mobile phone gaming.
Its new partner, Glu Mobile, is no small company either. A leading developer and global publisher of mobile entertainment, Glu counts Atari, Cartoon Network, FOX Sports, and Twentieth Century Fox as some of its clients and is backed by some of the biggest financial venture groups in the world, including Globespan Capital Partners and Time Warner Investments.
Glu will now become the sole mobile partner for Harrah's and the W.S.O.P. and will begin developing and publishing poker content in early 2006. According to president and chief executive officer of Glu Mobile, Greg Ballard, the agreement will benefit both companies thanks to the growing demographic of poker players around the world.
"Harrah's and the World Series Of Poker are two of the biggest brands in the entertainment industry. The ever-increasing popularity of poker and the emerging consumer excitement of multiplayer mobile games combine to make this a timely and powerful alliance," Ballard said in a recent press release.
According to vice president of sports and entertainment marketing for Harrah's Entertainment, Jeffery Pollack, the creativity at Glu was a big reason for the agreement. "The best-in-class alliance is a key component of our global distribution strategy for the World Series of Poker. Glu's expertise and marketing savvy will introduce the World series of Poker to new audiences around the world and create new ways for our current fans to experience our tournament."
In a multi-year contract, Glu will create and publish World Series of Poker-branded mobile content, including graphics, ringtones, and other applications for Harrah's. This deal comes on the heels of an earlier move that saw Harrah's and AOL join forces for an online gaming venture.
Ed Note:Noble Poker has 6 handed single table tournaments that we think are easy pickins...get in on the action