Anna Benson: Poker Commentator?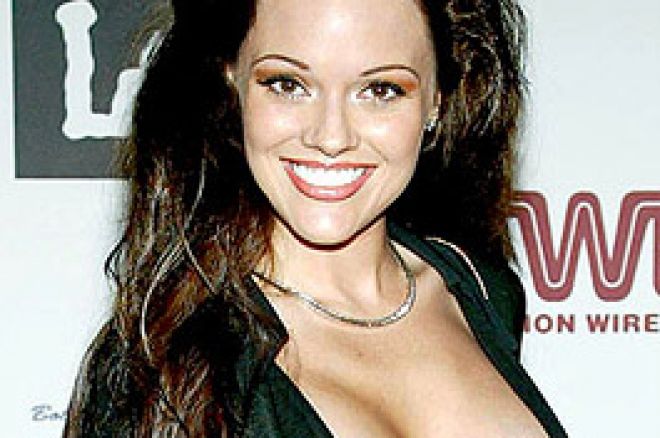 Poker has plenty of colorful characters in the game. From the legendary Doyle "Texas Dolly" Brunson to the latest Foxwoods' World Poker Tour winner, 21-year-old Nick "The Takeover" Shulman, the game is certainly not at a loss for spectacular talent or interesting people.
ESPN, one of the leaders in televised poker and the wonderful people who brought us the commentating duo of Lon McEachern and Norman Chad, is possibly looking at adding another potential flavor to the full-course meal of televised poker it is providing for its hungriest fans.
Although she is probably most well-known for her critical comments of her husband's former employer, the New York Mets, and the racy Santa's outfit she wore to the Met's Christmas party, Anna Benson, wife of Orioles pitcher Kris Benson, is set to take on the challenge of becoming a full-time poker reporter for the powerhouse sports television network.
According to Rick Freeman's recent article for the Associated Press, Benson has been playing everyday in preparation for the new gig. Apparently, Benson has been playing online, over her cell phone, or in any live games she can find as she attempts to immerse herself in the game.
"I'm still a young little poker player. I've got a long way to go. It is a thrill to me. They call it a sport now, so it's kind of cool for me to come in and be my own type of athlete," Benson said.
In addition to making money from the game, Benson also sees the charitable side of the poker as key reason for her involvement. "I'm hoping to really amass an empire with this poker. I love to give money away to charities, to change people's lives."
Benson's motivations for entering the poker market are not just about making money for charities however. She is one of a handful of "sports celebrities" able to reach crossover advertising demographics like the predominantly male-readers of FHM and Maxim and sports fans who love baseball and has recently signed a deal to endorse fledgling poker site, Golden Spirit Poker.
According to Benson, she'll soon be ready to take on all challengers on the site. "I'm going to get schooled on how to play by some of these big-time pros. I want to play well. I'm not trying to do this as a joke. I'm dead serious about playing. I'm not like some bimbo sitting down at the table."
Ed Note: Sit down with bimbos, and non bimbos alike at Paradise Poker