Dutch Financial Controller Wins Second Team PokerNews WSOP Seat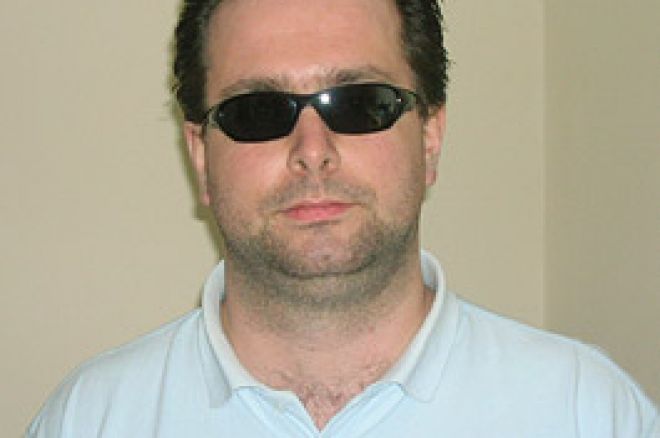 This past Saturday, Branco Dekkers from the Netherlands won the Team PokerNews WSOP qualifier at Noble Poker. Branco will join an ever growing cast of stars, and amateurs alike as part of Team PokerNews at the WSOP. Branco will be flown to Las Vegas, put up in a hotel, and have the special access to the pros that only being a member of Team PokerNews can bring him. We recently caught up with Branco to find out what winning the Team PokerNews Freeroll was like, and what he expects out of the WSOP.
PN: Please tell us a little about yourself.
BD: My name is Branco Dekkers, I am 27 years old and I live in Kudelstaart, The Netherlands. My Internet aliases are Kalinho (on Noble and Unibet) and KalinhoNL (on PokerStars). I work for a Danish facilitary company as a Corporate Controller. I am also working on my Masters degree in business at the University of Amsterdam. My hobbys would be soccer and poker I guess, not that I play soccer actively like poker, but I am a loyal Feyenoord supporter; I follow the team everywhere whenever I get the chance, even if it means I have to go abroad.
PN: How did you find PokerNews, and why did you play in the freeroll?
BD: I came across the PokerNews website a while ago during my ongoing quest to find information regarding poker on the internet. At first I would just read the articles, at a certain point in time I registered on the forum so I could participate in the discussions, although I must admit that I am more of a passive reader than an active contributor.
This is the fourth time I entered a PokerNews freeroll, but the first time I won. Despite the starting times not being really schedule friendly for me, I do try to participate as often as I can, even just to knock heads with opponents to test my skills. It is also a good and really cheap (read free) way to build up your bankroll, without which you can´t play in the poker rooms. Last Saturday a good friend and I were playing sit and go´s online. After a while I decided to take part in the freeroll. In hindsight it was a good decision; but I stil can´t believe I am going to the WSOP.
PN: You´re the second Dutch Team PokerNews member. How does that make you feel?
BD: Fantastic! I must say that I am not really surprised that another Dutch player has qualified for Team PokerNews. Poker is becoming more and more popular in The Netherlands, and players are becoming better as time passes. Dutch players are doing really well online and even live, so I don´t think I will be the last Dutchman to join the team. I am surprised though that I qualified already. I have not been playing that long and I did not expect to become part of the team so soon (although I did hope I would qualify since the freerolls started). In the last freeroll the final table seated three Dutch players, that should give you a good indication.
PN: What kind of play did you see in this freeroll?
BD: It was really workable. At first a lot of the players were playing the waiting game which basically means that the majority of the play is short-handed. Later on in the tournament people start to loosen up and competition becomes a little more fierce, but with a good first hand and a sufficient dose of aggression it is not that hard to get ahead. Soon after the first break my stack was quite large, which allowed me to steal blinds here and there, that really helped.
How long have you been playing poker online?
BD: I have been playing online poker for about a year now. I caught the poker virus during the EPT broadcasts on Eurosport in 2005. I started reading up and looking for information on the Internet, that is how I ended up at PokerNews.
As you know, the main event of the WSOP will be a live event. Do you have a lot of experience with playing live?
BD: Well, to be honest, not really! I have played in small live tournaments and a few sit and go´s, but I have never participated in a large tournament or event. To prepare for the WSOP I will start playing in more lice tournaments, and I am planning to read some books about tournament poker.
PN: When will you be satisfied.... If you end up in the Top 100 at the main event of the WSOP?
BD: I must say that I am already satisfied. Qualifying is pretty special to me. Ending up in the Top 100 would be really amazing, but nothing is impossible, that is one thing I have learned thanks to this freeroll. In the coming months I will do everything in my power to prepare. I want to be fit and mentally stron when I get to Las Vegas. My goal is to end op somewhere in the Top 600, I think that is a challenging expectation.
Ed Note: Plenty more seats up for grabs in the Team PokerNews WSOP Freerolls. Check the Schedule and sign up for a sponsoring room today!