The WSOP Class of '06: Part II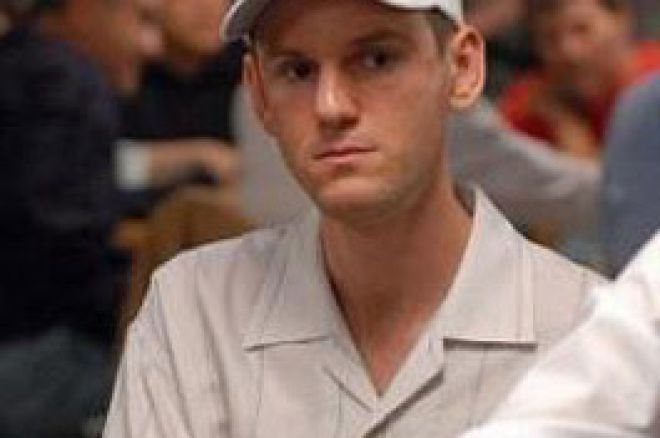 In Part I of the WSOP Class of '06, we looked at the tenth- through sixth-place finishers from the 2006 WSOP Championship event. In Part II we'll see how the top five finishers in the biggest poker tournament in history fared in the year that followed.
It would be hard to forget our fifth-place finisher in the 2006 Main Event, along with ESPN's Norm Chad's one too many Gone with the Wind references. Although Rhett Butler had never cashed in a major tournament prior to his final-table appearance, the one-time insurance agent spent a good deal of his early days as a rounder. Butler has spent the last year playing poker and using his '06 windfall to set up the Project Lifesaver Foundation; an organization he and his wife established to support the literally life-saving charity, Project Lifesaver International. Butler has added over $100,000 to his bankroll since "graduation," making a final table in a Bellagio Five Diamond event and winning the Wynn Classic H.O.S event.
Allen Cunningham had a long and envious track record before his 2006 fourth-place finish. Prior to the 2006 Main Event, Cunningham had ninety-nine cashes in major tournaments, including four WSOP bracelets, and was the 2005 ESPN/Toyota Player of the Year. So it should come as no surprise that Cunningham kept on rolling. Cunningham scored nine more cashes in the past year, including four from the 2007 WSOP, and added another WSOP bracelet from the $5K Pot Limit Hold'em Championship event to his collection.
If Cunningham had the longest tournament track record of the class, Michael Binger had the longest educational track record. Two months prior to the 2006 Main Event, Binger received his PhD in theoretical physics from Stanford University. Just a few weeks prior to the Main Event, Binger scored his first WSOP cash, making the final table in a preliminary $1500 NLHE event. While it might not be Nobel Prize worthy, Binger has put in some award-winning performances since trading Witten's M-theory for Harrington's M-ratio. Since his '06 graduation day, Binger has added over half a million to his winnings. In 2007, Binger also tied the record for the most WSOP cashes in a single year; he joined the exclusive club of Humberto Brenes, Phil Hellmuth, and Chris Ferguson. Binger tried hard to break the record, which is why he was seen reading a relevant chapter in Super System II as he played Deuce to Seven Lowball.
Paul "kwickfish" Wasicka was primarily an online cash-game player who decided to try his hand in the B&M tournament world in 2006. It was fortuitous timing for Wasicka, who won a satellite and placed 15th in the WPT Championship at the Bellagio. Wasicka parlayed his bankroll into two deep 2006 WSOP cashes prior to his second-place finish in the Main Event. While 2006 was a great year for Wasicka, 2007 was hardly disappointing. In the first four months of 2007, Wasicka grossed more than a million dollars in tournament play, including 12th in the Aussie Millions, fourth in the WPT LAPC, winner of the NBC Heads-Up Championship and 24th place in the WPT Championship. If you had to grade Wasicka on his post-graduate work, I think you'd have to give him an "A."
WSOP Main Event champions traditionally have escaped a "sophomore slump." Buoyed both financially and emotionally, WSOP champions have generally fared well in the year following their bracelet win. That being said, 2006 WSOP Champion Jamie Gold may be one of the slump's first victims. Gold had only two minor cashes since his 2006 win, grossing just over $14,000. Even the relative unknown and amateur player, Robert Varkonyi, was able to post slightly better returns in his post-2002 WSOP Championship play. In fact Varkonyi made more than that this year with his 177th-place finish in the 2007 Main Event. In his defense, Gold probably had more contributing factors and distractions than many in their post-grad year.
Gold's father, a sufferer of Lou Gehrig's Disease, died just four months after the 2006 WSOP. Gold went through a protracted, and publicly damaging, legal battle over a portion of his championship winnings. And in January 2007, the online site Bodog terminated their business relationship with Gold. But Gold is relatively young and even after his undisclosed settlement with Crispen Leyser, he still has plenty of bankroll to fuel buy-ins for a long time to come.
Class of '06 Report Card
Classmate (2006 ME) Post-Grad Earnings
Gold ($12,000,000) $14,078
Wasicka ($6,102,499) $1,162,586
Binger ($4,123,310) $529,280
Cunningham ($3,628,513) $587,350
Butler ($3,216,182) $101,030
Lee ($2,803,851) $68,727
Kim ($2,391,520) 0
Friberg ($1,979,189) $366,237
Nassif ($1,566,858) 0
Goldberg ($1,154,527) $586,368