Jack McClelland: Living a Poker Life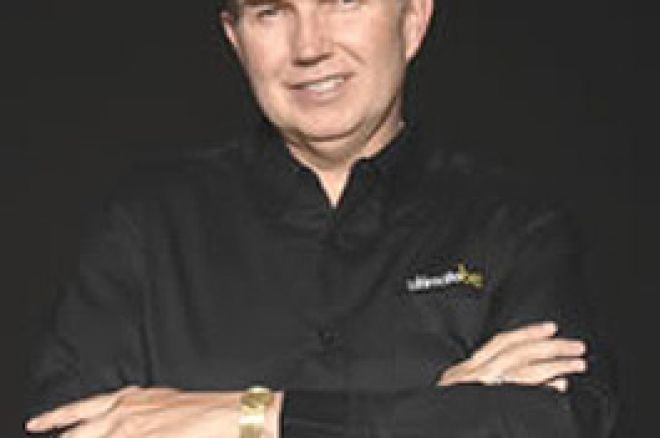 The world of tournament poker knows Jack McClelland well, and he's been an integral part of poker's growth over the years. At 54 years-old, he still enjoys his job and doesn't intend to abandon the game anytime soon.
Most poker enthusiasts know Jack McClelland as the tournament director at the Bellagio, and some may recognize him from his television appearances. He can always say that he's at the final table, but he's directing it instead of playing in it. And anyone who has witnessed him in action knows that his calls are always on the mark, and his dry but quick-witted humor keeps everyone entertained.
McClelland has always had a fondness for poker. As a young man in McConnellsville, a small town in Ohio, he began running local poker games to make money in order to support his mother and sister. When his mother's health declined and a dryer climate was in order, he moved her to Las Vegas. Soon after, he began working at Sahara's poker room on the far end of the Vegas Strip. "I did everything," he recalled. "Set-ups, emptying ashtrays, learning to deal... A year later, I was shift manager." His loyalty kept him there until the casino was sold in 1980.
As he worked at various other poker rooms around Las Vegas, he took an interest in playing tournaments rather than managing other players. During the early 1980's, when he played in many small buy-in events, he complained to his wife about how poorly the tournaments were run. "She said to me, 'If you are such a genius, why don't you run them?' So, I figured she was right," he said.
McClelland then secured a job at the World Series of Poker in 1984 and was promoted to Assistant Tournament Director by the following year. He continued to run WSOP tournaments through 1989. His reputation soon spread by word of mouth, and he was being asked to run tournaments as far away as Los Angeles at the Commerce Casino. He was in demand and soon became the most sought-after tournament director in the United States.
Finally, McClelland found himself at Bellagio at the same time that the casino was increasing tournament poker events to counteract the business slump after 9/11. In addition, Steve Lipscomb's vision of the World Poker Tour was coming to fruition, and Bellagio was one of the main stops on the televised tour.
Today, it is not uncommon to see McClelland walking around a final table with the microphone in his hand, calling the hands and charming the audience, at any Bellagio or Aruba WPT event. Fans approach him, and players depend on his calm, accurate presence at the tournaments. "Poker players are intense," he says. "Poker's not life or death to them; it's much more important than that." To recognize and respect that makes him even more valued.
McClelland makes sure to work the events where people have come to expect him, but he also accepts invitations to direct tournaments in places like Vienna, Austria and St. Petersburg, Russia. And where his presence is missed, people that he has mentored carry on his tradition of fairness and accuracy around the country.
After 25 years in the poker industry, McClelland is content with his career thus far and looks forward to the future. "I'm proud of my career," he says. "I feel like I've helped poker move to where it is now. That's a great deal of satisfaction for me."
Jack McClelland can be seen at the upcoming fourth WPT World Championship event at the Bellagio from April 18 - 24. If you see him there, make sure to thank him for his contributions to poker.
Ed note: Jack is part of Team Ultimate Bet sign up today, and join him at the tables.