Countdown To The World Series, Three: who is Favored?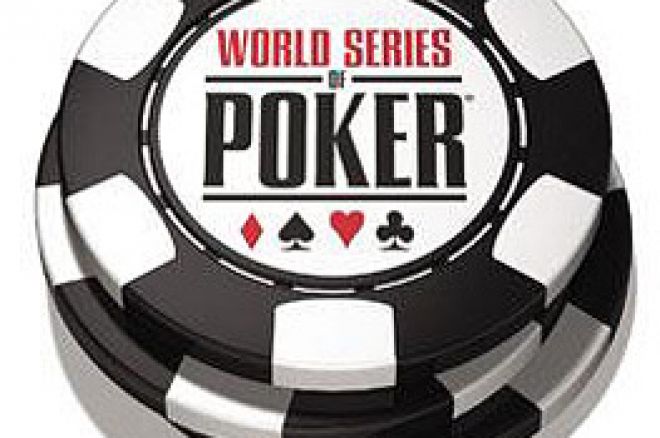 While some sports here in the United States call their eventual winner their 'world champions', it is sometimes oxymoronic in the factor that the only teams or players taking part in the competition are from America. With the World Series of Poker, however, it is truly an international spectacle, with players from around the world competing for the greatest prizes in poker. In this story, the third part of this ongoing series, we'll take a look at (believe it or not) who and what the odds makers think is the favorite for this year's tournament.
By looking around the Internet, you can find a wealth of information from sports books and online sites as to the favorite for this year's $10,000 event. It may seem surprising that, with a field that is expected to be in the seven to eight thousand player mark, that odds would even be placed on such a thing. Much like the American football Super Bowl, you can even find some more obscure factors that you could put a marker on (more on that in a moment). But for a couple of the rooms I looked at, there was a distinct favorite in the early betting.
At Betfair and Sportingbet, poker professional Phil Ivey has been installed as the early favorite among the field. Ivey has rather short odds of 30-1 at Betfair and 33-1 at Sportingbet, but other sites aren't quite as generous in putting him on the top of the list. At Bet365, he's still the favorite but at a much more lucrative (and perhaps realistic) 125-1.
Following Phil on most lists is, as you might expect, a crowded field. On Betfair, 1989 World Champion Phil Hellmuth, Daniel Negreanu and European poker pro Patrik Antonius all fall into place at 60-1. A "family affair" seems to follow them on the odds list as two of the Mizrachi brothers (Michael and Eric) join father and son Brunsons (Doyle and Todd) with odds of 100-1. Some of the players that break up this family theme are 1995 World Champion Dan Harrington, Howard Lederer and Erick Lindgren, who are all at the same mark.
Ivey is the favorite as well at Sportingbet and there are some surprises when you look down their odds sheet. Coming in as the second favorite is Danish professional Gus Hansen, a surprise in the second slot at 50-1. Negreanu takes down the third slot at 80-1, with Hellmuth, Lederer and 1987-88 World Champion Johnny Chan entering into the field at 100-1.
At Bet365, Ivey is followed by Hansen at 200-1 and Negreanu, Lederer and Men "The Master" Nguyen at 250-1. For the bettors at BluesQ, they have an interesting sextet of players that they feel are the favorites without Ivey on the board. While Negreanu, Lederer and Nguyen are in the field at 66-1, they are joined by some interesting choices in "The Flying Dutchman" Marcel Luske, Erik Seidel and John Juanda at the same odds. As you can see, there is quite a bit of diversity as far as choices for this year's event.
What is interesting is to look and see how defending World Champion Joseph Hachem and the other two most recent World Champions, Greg "Fossilman" Raymer and Chris Moneymaker, fared on the boards. Betfair has the three most recent World Champions all sitting at 100-1 on the board, but it varies greatly when you look at the other sites. On Sportingbet, Raymer has the best odds at 500-1, followed by Hachem (600-1) and Moneymaker (an astounding 1500-1). Bet365 sets the best odds on Hachem to repeat for his title at 350-1, with Raymer (400-1) and Moneymaker (600-1) following. Finally, at BluesQ, Raymer once again enjoys a slight advantage (125-1) over Hachem (150-1) and Moneymaker (250-1).
Leave it to the folks at Bodog (bodog.com) to offer a chance to drop a marker on some of the more obscure aspects of the World Series. According to the betting lines on the site, this year's World Champion will be an American male between the ages of 36-40 whose winning hand will be three of a kind. The interesting thing that I found here was that you can actually put a wager on the winning hand being a Royal Flush at a rather low 200-1 and also get a nice return on betting that a woman will win this year's World Series (which has never happened in the 36-year history of the event).
All of this is just conjecture, of course. None of the sites offer a "field" bet (not surprising) and these numbers are constantly changing. Only through the play of the event will we actually see who steps to the top of the heap in Las Vegas come August. As this series continues, expect more background and information into the history of the World Series and, before we're done, we'll take a realistic look at what will happen during the summer of poker at the Rio in 2006!
Ed Note: What are your odds of winning the World Series of Poker? Better, apparently, if you qualify at Poker Stars