ESPN, and Harrah's Announce 2006 WSOP Schedule for Televised Events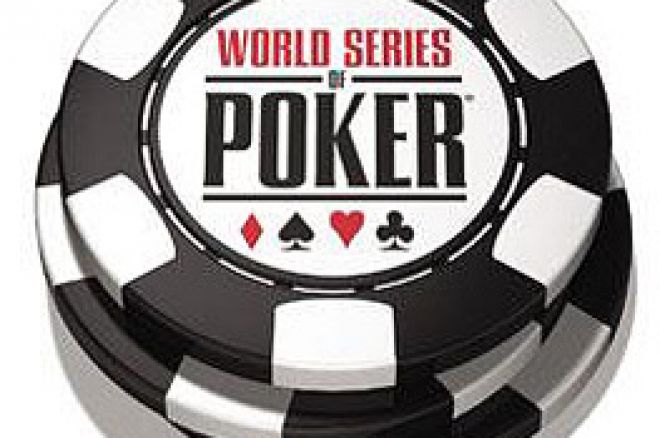 Everyone wants to play on TV, right? At least to some degree the factor of whether an event is going to be on TV determines players decisions about playing (or skipping) the event. Today, ESPN and Harrah's announced the 2006 World Series of Poker filming schedule.
In addition to the Main Event, the following events will be taped for broadcast on ESPN.
June 27th $1,500 No Limit Hold Em (Event # 2)
June 28th $1,500 Pot Limit Hold Em (Event # 3)
June 30th $2,500 No Limit Hold Em (shorthanded – Event # 5)
July 1st $2,000 No Limit Hold Em (Event # 6)
July 8th $1,000 No Limit Hold Em (w/rebuys Event # 14)
July 9th $10,000 Pot Limit Omaha (Event # 16)
July 12th $50,000 H.O.R.S.E. (Event # 20)
July 19th $2,500 Pot Limit Hold Em (Event # 29)
July 21st $2,000 No Limit Hold Em (Event # 31)
The WSOP will begin airing on ESPN with the circuit events starting on July 18th. Then, in a change of tactic over previous years coverage, the Main Event will be telecast before the preliminaries. 2006 WSOP Main Event episodes will begin to air on Tuesday, August 22nd, and continue every Tuesday night at 8pm through September 26th. After the Main Event episodes conclude, the preliminary events will begin broadcasting the next Tuesday October 3rd (premiering with the June 27th $1,500 No Limit event mentioned above), and finally wrap up on Halloween.
For the full 2006 WSOP Schedule, see our article about it from about 10 days ago.
As always, this is television, so the above is subject to change without any notice at all.
Ed note: Qualify for the WSOP Main Event at Party Poker. Get on TV, and become famous. It's that easy.