Several Top Players File a Lawsuit Against the World Poker Tour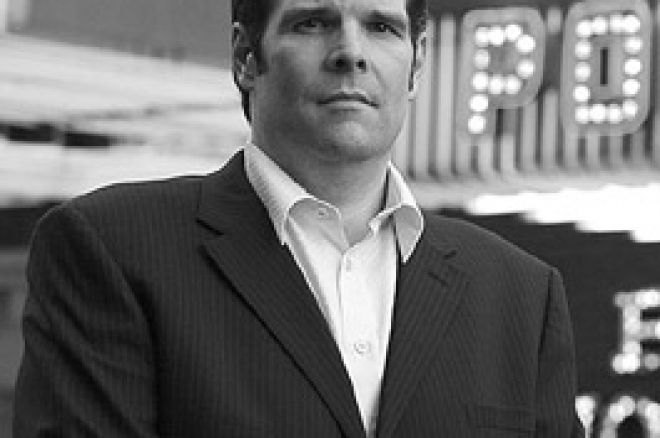 Nearly every sport that has come to take a foothold in American society has had a watershed moment where a player, or group of players have stood up to challenge what they felt were unfair conditions in their individual sport. This morning, we had a moment that may prove to be that watershed moment in the development of poker taking that same foothold in mainstream American society.
This morning a lawsuit was filed in Los Angeles Federal District Court by seven players against World Poker Tour Enterprises alleging that the World Poker Tour, and its partner casinos have unlawfully conspired to eliminate competition, and violated the intellectual property rights of these players.
"This is the anti-trust equivalent of identity theft" noted Jeffrey Kessler, lead attorney on the case.
The seven plaintiffs in the suit are Chris Ferguson, Andy Bloch, Howard Lederer, current WSOP Champ Joe Hachem, 2004 Champ Greg Raymer, Phil Gordon, and Annie Duke. The seven players held a press conference at the Rio this morning to announce the filing of the lawsuit, and show a united front toward the goal of 'leveling the playing field for all players' when it comes to players rights at World Poker Tour events.
"We are poker players, and we want to be able to play poker" said Gordon.
The issue that, according to the players, is stopping them from playing the World Poker Tour events is the release all players must sign in order to play in these events. The players say this release violates other endorsement agreements they have in place, and that the language of the WPT release that all players must sign violates their rights to their image, and likeness – something the players feel they should have control over.
"I don't want the WPT making my [image] decisions for me. I want to make those decisions on my own" said top player Howard Lederer
This has been an issue that has been brewing for over a year, as players like Bloch, and Raymer (an Intellectual Property rights attorney before his WSOP win) skipping WPT events for the better part of a year over the language in this agreement, which many players have referred to as unfair, and illegal.
The suit seeks injunctive relief to change the language of the WPT release so that the players rights are not violated by them signing the agreement, which players assert the current agreement does.
The suit also seeks treble, and as yet unnamed punitive damages for past uses of the players likenesses in WPT products, promotional materials, and things like the WPT's online gaming site. In addition, the lawsuit asserts there are agreements in place between member casinos that prevent the casinos from hosting any other type of televised poker event. Howard Lederer recounted a story where he was set to shoot an interview in a hotel room of a WPT member casino, and was told he could not as the casino was concerned the filming would violate the casinos agreement with the World Poker Tour, and ultimately, the interview was moved to another hotel.
This has been an issue for a long time, and the players made it very clear they had tried to work this out with the WPT, but the lack of movement forced their hand into this filing.
"We felt this was our last resort to get fair treatment" Annie Duke stated "We tried to work this out without legal action, but ultimately, it came to this"
The most significant thing about this lawsuit may be that for the first time, a group of top players have taken a tough stance on an issue that could ultimately help all poker players, and banded together to make that stand. Most of the seven were very clear that all the costs for this lawsuit are coming out of their seven pockets, and that they hired the top anti-trust attorney in the business – most of them were also very clear that this legal help did not come cheap.
When reached for comment, a WPTE executive simply stated 'We haven't seen the complaint yet, and until we do, we can't comment."
This is a story that will continue to develop over the next few days, weeks, and maybe months. Check back here for more updates.