World Series of Poker Events Offer Very Different Experiences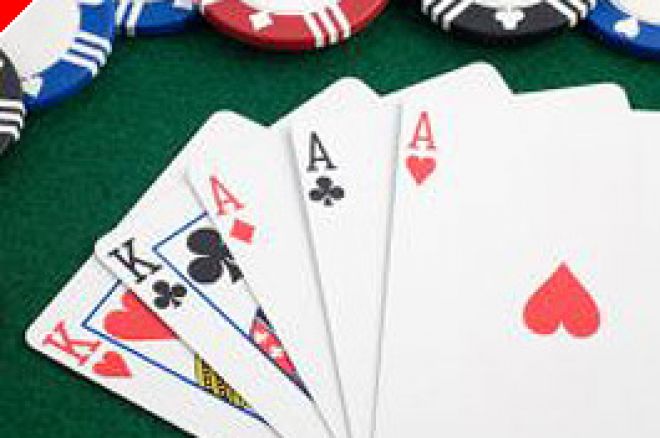 Playing tournament poker at the WSOP is becoming like playing golf on public golf courses. When you play golf on public courses, a leisurely Tuesday morning round can have the kind of peaceful, and 'pure' experience that golf was designed for – not a lot of waiting, and no need to rush. But, when the weekend warriors get onto the course on Saturday, and Sunday – look out. Six hour rounds, dodging stray shots from hacks who 'tried to hit a fade', and an anything but peaceful experience usually accompany a 10:10am tee time on Saturday morning.
After looking around the Amazon Room at the Rio over the last couple days, it struck me that it is still possible to have a modicum of the 'pure' WSOP experience of days past. 182 players entered the $5,000 Seven Card Stud event yesterday, only 81 more than entered the event in 2000, when David Chiu won, and the final table was a who's who of tournament poker (including Scotty Nguyen, Jack McClelland, Mel Judah, 'Skyhawk' Flaton, and even Larry Flynt). Clearly, the $5,000 7 Card Stud event still offers a bit of the 'pure' WSOP experience. A small field of players who mostly know each other, and more importantly - know how each other play.
The $1,500 No Limit event from Tuesday is a stark contrast. The 'weekend warriors' of the online poker set lined the walls, ready to jump into the fray as alternates were worked in from the first hand well into the second level of play. 2,126 players entered this event, and as the final table gets set to play today, the table composition is closer to 'who?' than 'who's who'. With the exception of Paddy Parkinson, and long time player Billy Duarte, the names on the page do not ring a bell. There are a couple of good online players in the set, but they are known more by their online handles than by the name on their driver's licenses.
Navigating these fields has become the equivalent of having errant golf shots whiz by your head from two fairways over. Make no mistake – I was one of the 2,126 that ponied up the dough to play in Tuesday's event, and I will do so again next Tuesday ($1,500 No Limit). But, I got to thinking last night about the 'pure' factor, and it brings a smile to my face.
Ed note: Bring a smile to your face by raking big pots at Doyle's Room