WSOP Updates – Spotlight Series - Farewell to Good Guy Gavin Smith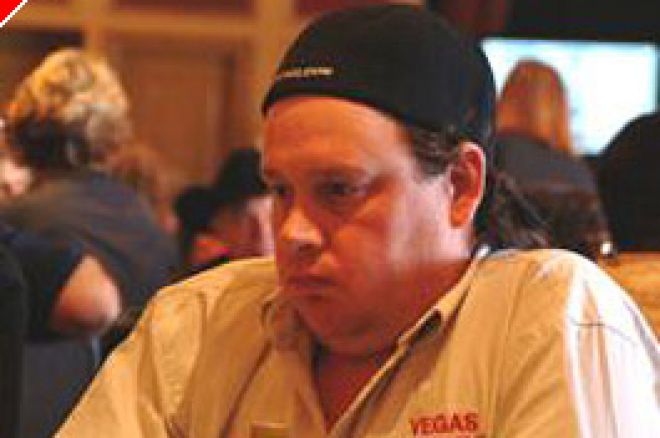 From the very first hand of Day Two, it was clear that Gavin Smith was going to be playing at a very good table for his style. Players were willing to gamble (a bit) and willing to lay down hands to aggressive betting (a lot). What also became clear in the first level was that the deck was just beating several of the players over the head:
"Tim, these two are in danger of concessions, the deck is hitting them so hard."
Gavin was playing his regular aggressive game but having to make lots of flop and turn lay downs. When the hands were shown they were uniformly appropriate if not great lay downs. But you can't win chips with lay downs; you can save 'em but not win 'em. Back from 3,400 just after the first break to 5,000+; Gavin was looking for one double up, back to 10K, so he could be on firm ground.
"I may have to start drinking to change this luck."
It never happened and just before the second level break Gavin is all-in with TT and doubles through to 2,150 but shortly after the break, just into level three, his 2006 Main Event is over.
Never any traction today and way too many second best hands.
Some days the deck is cold, it's just a bit tougher when that day hits during the Main Event of the World Series of Poker.
Some observations on following Gavin for over a month: First, he never changes his game, which means he has a much, much bigger repertoire of plays and moves than does the average player. He does change-up his play but I am not sure the non-professional players ever see the changes. They seem to be in perpetual fear of Gavin's aggression. When they do have big hands, it always seems that Gavin slips away from the hand before all the chips go in the middle.
Watching Gavin Smith play a rebuy event is more fun than a barrel of adolescent monkeys drinking rum coolers. I am sure this is not the sentiment shared by the non-professional players at any Gavin Smith table or Daniel Negreanu table or Mike Matusow or Michael Gracz or well you get the picture, if not, see my article on rebuy tournaments before you play one with the big boys with big pockets.
Table talk at the Gavin Smith table ought to be a poker book "Gabbing with Gavin" or "Elocution with the Effervescent Mr. Smith". It would certainly prepare players for what life at the professional table is like and also give them some real insight into how the psychological aspect of the game plays out verbally at the tournament table and it would be good for some great laughs.
Thanks for the trip Gavin; this was truly an enjoyable ride.
Ed Note: Gavin will have to wait until next year. Join him at Full Tilt while he's waiting.