WSOP Main Event 6th Place Finisher Richard Lee Under Investigation For Bookmaking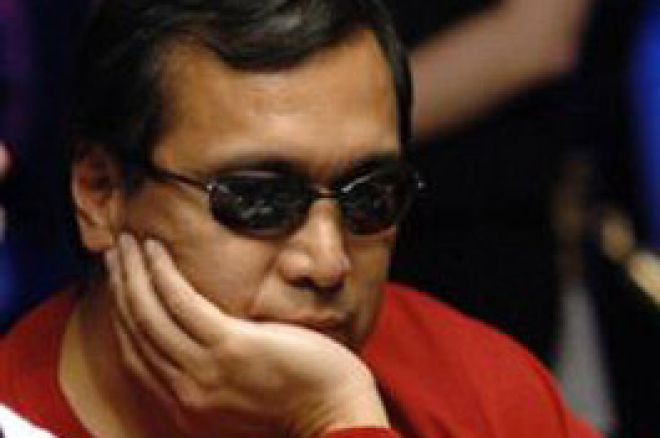 On Tuesday night, San Antonio police raided the home of Richard Lee, who made the final table at the recently completed 2006 WSOP Main Event.
Lee, who placed sixth in the Main Event for $2,803,851, was apparently the target of a long-running investigation into what the mysanantonio.com staff (a division of the San Antonio Express-News) termed an "extensive illegal Internet gambling operation."
"Our vice detectives have been conducting a comprehensive investigation where they believe proceeds from illegal gambling have bought a lot of items in this house," police spokesman Joe Rios told WOAI, a San Antonio Television Station. "Anytime we have that type of investigation that leads us to believe there's illegal property in the house we have authority to seize it. We're taking all the vehicles and all the property inside the house."
The article quoted S.A. police spokesman Joe Rios as saying, "This operation is the largest here in San Antonio." The piece also detailed that investigation of the home, owned by Lee, had gone on for months, until enough evidence had been obtained to procure a search warrant.
Police reportedly recovered dozens of receipts for gambling winnings, in excess of $500,000 total. Several houses were searched, although the police spokesman referred to Lee's home as the "nerve center of the operation." In addition to a large amount of cash, items seized included a money-counting machine, five Lexus autos (three sedans and two SUVs, and several plasma-screen TVs).
Fans might remember Lee as the one final table finisher who chose not to do a deal with an online poker room, and wore a 'San Antonio' sweatshirt at the final table. PokerNews.com readers may remember Richard as being quoted in our final table reports as saying "The only thing I'm going to endorse is god, my family, and the city of San Antonio. There wasn't enough money they could give me to change my mind on that."
The fascinating question that this investigation raises is this - If authorities decide that Lee's buy in to the Main Event was secured with ill gotten funds, would they then have the right to seize the $2.8 Million Dollars Lee won with his 6th place finish?
No arrests have yet been made in connection with the case.
Stay tuned to PokerNews.com for further developments on this story.